This Umbraco tutorial will cover how to sort components on your page. Sorting components will change the order in which items appear on your website. For example, if on your home page you'd like to rearrange the different component sections, you'd want to use sorting to reorder the layout.
Step 1: Click the arrow to the left of the page you want to reorder so it drops down. You should see a folder labeled, "Components." Hover over the folder until you see the three dots on the side.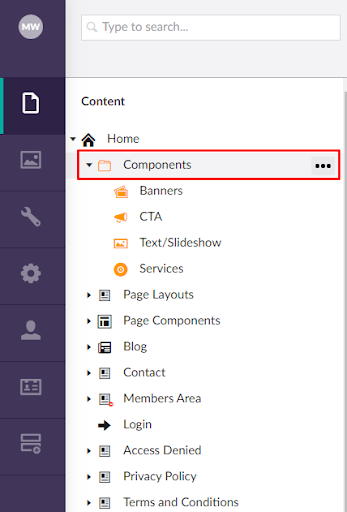 Step 2: Click on the three dots of the components folder to open a creation tab. At the bottom of the page, click "Do something else."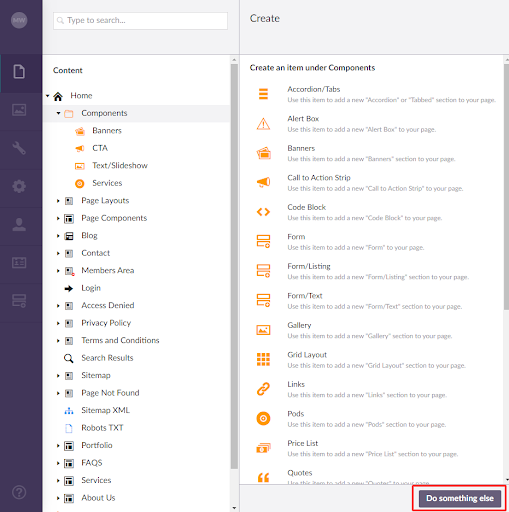 Step 3: After clicking "Do something else," a list of components will appear. Click on the "Sort" option.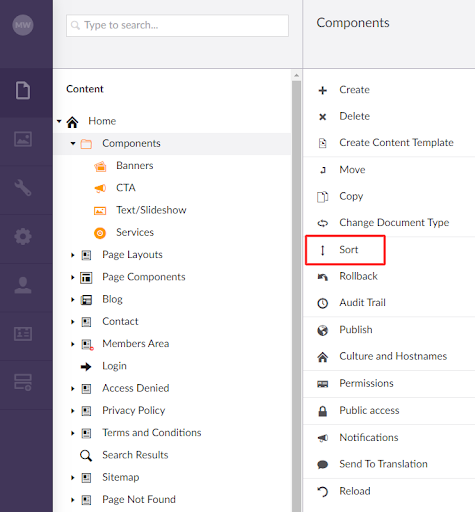 Step 4: From here, you can drag different components to reorder them. Click "Save" and you're done!