Embedding code into Umbraco is helpful for adding videos, maps, live social feeds, and more to your site. This tutorial will show you how to embed code into your site. 
Step 1: Choose the page or blog post you want to embed code on. Select the dropdown button and hover over the components file until three dots appear. Click the dots. 
Step 2: Select the "Embed Code Block" option under component creation.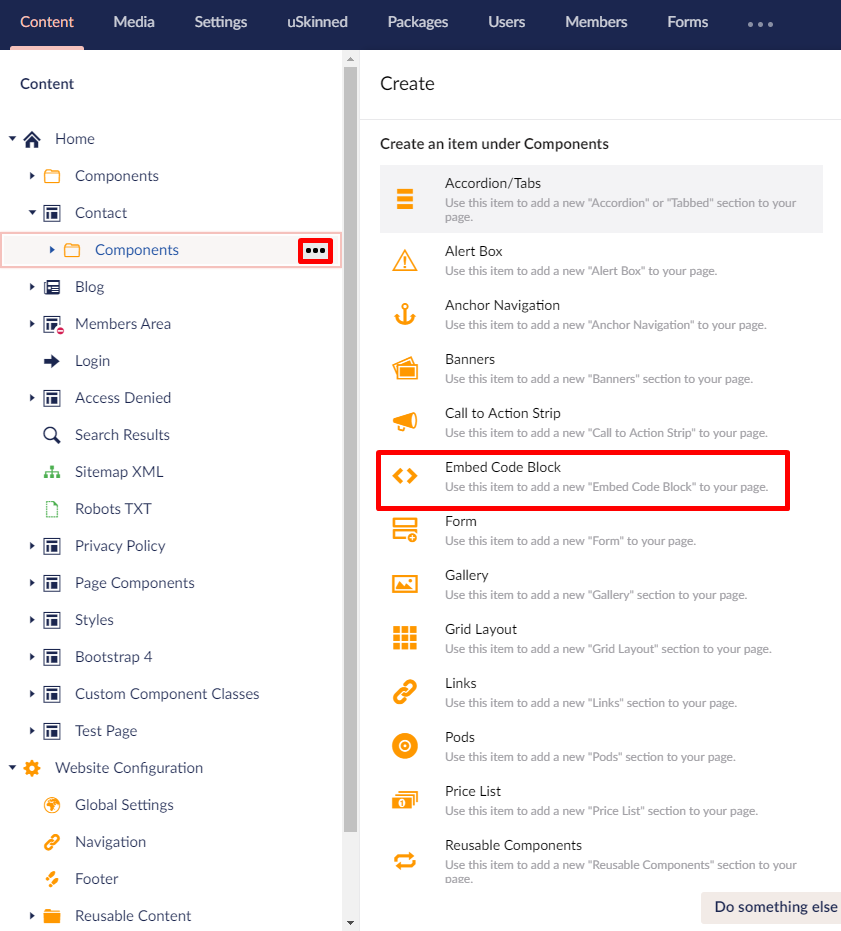 Step 3: Name the component and scroll down to the content section. Paste your code into the text box.
Step 4: Press the "Save and Publish" button at the bottom of the page to make the code live on the site.