If you want to give an editor options to make changes on your website or change the functions of other roles, you may need to edit user permissions. This tutorial will instruct you on how to edit user groups. 
Step 1: Along the top bar of Umbraco, click the "Users" item.
Step 2: Click on the "Groups" icon in the top right. Here, you will see each current group with a summary of what sections they have access to. Click "Create group."

Step 3: Name the new group and begin to assign them to the sections, nodes, and media you want them to have access to. You can also control the administration, content, structure, and granular permissions from here as well.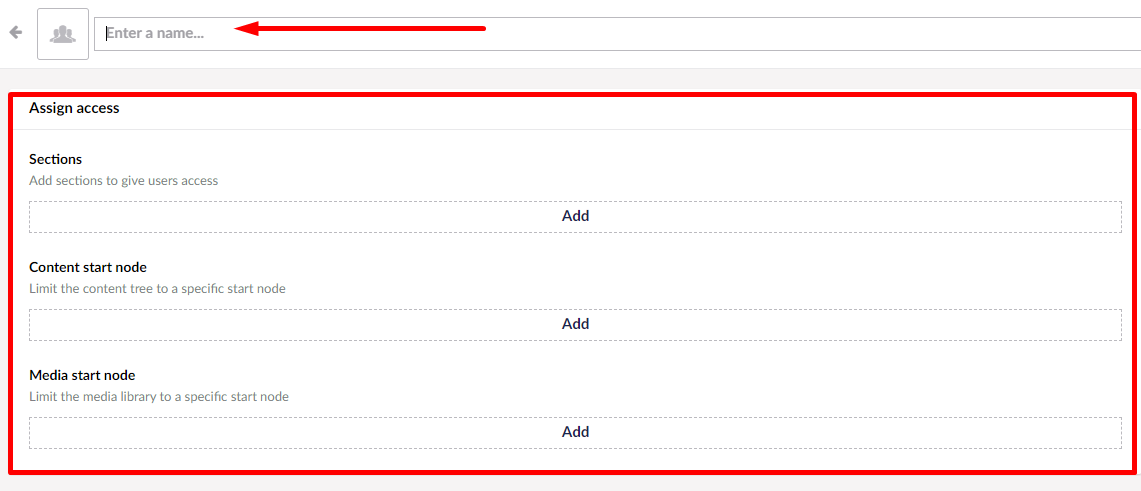 You can assign multiple sections and nodes, but remember to press "Save" when you are done.
Step 4: When you are happy with the group you've created, you can save to use this group later, or you can implement it immediately by adding users. Simply click the "Add" button under "Users" on the right.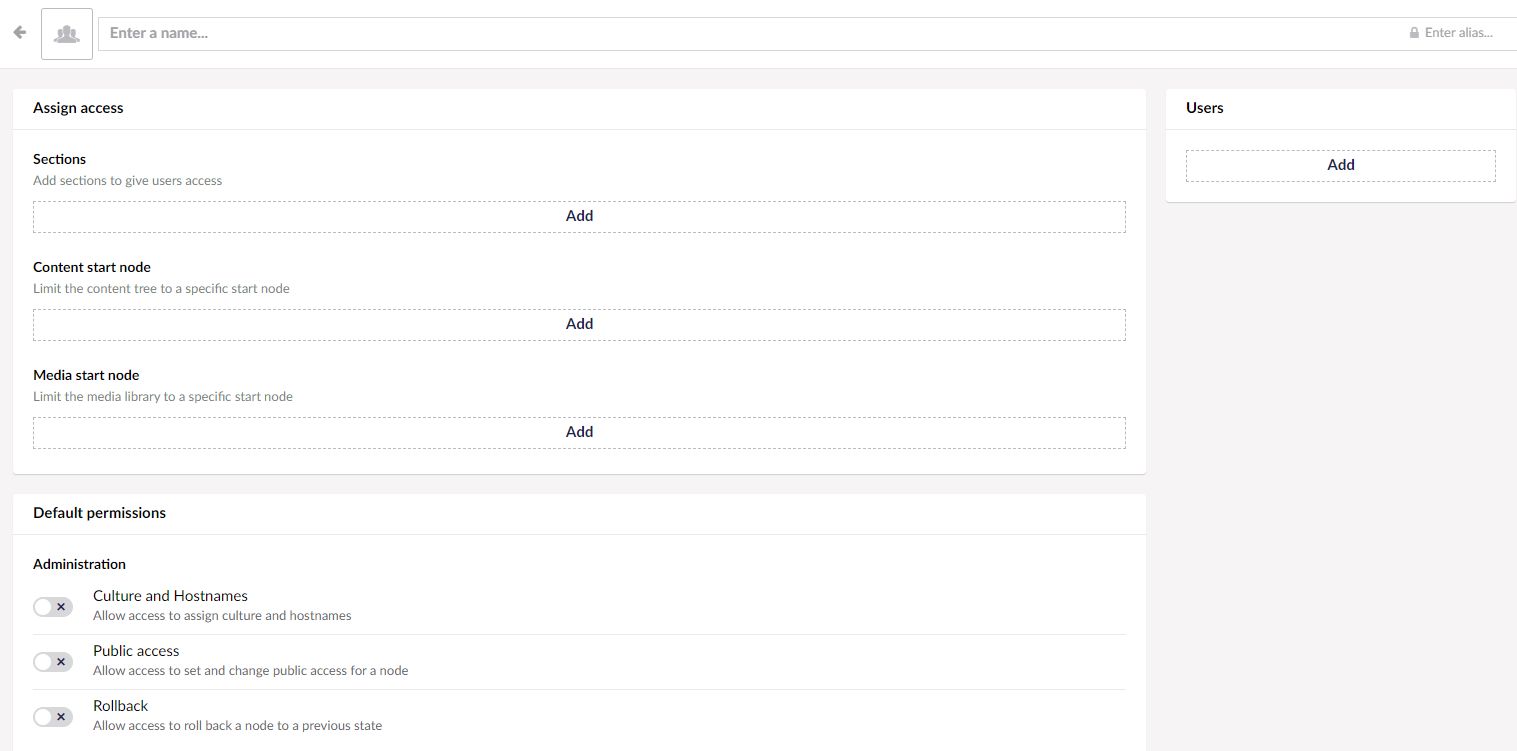 Clicking "Add" will show you the users you currently have on the site. If you want to add a new user, you'll need to create one on the main page. Otherwise, you can select a user here and press "Submit." 
Step 5: Press "Save."