Reusing content gives your website a cohesive look and simplifies the work for you. This tutorial will instruct you on how to create and add reusable content to pages.
Creating Reusable Content
Step 1: To first create reusable content, you'll need to go to drop down the "Website Configuration" module. After dropping down, click on "Reusable Content."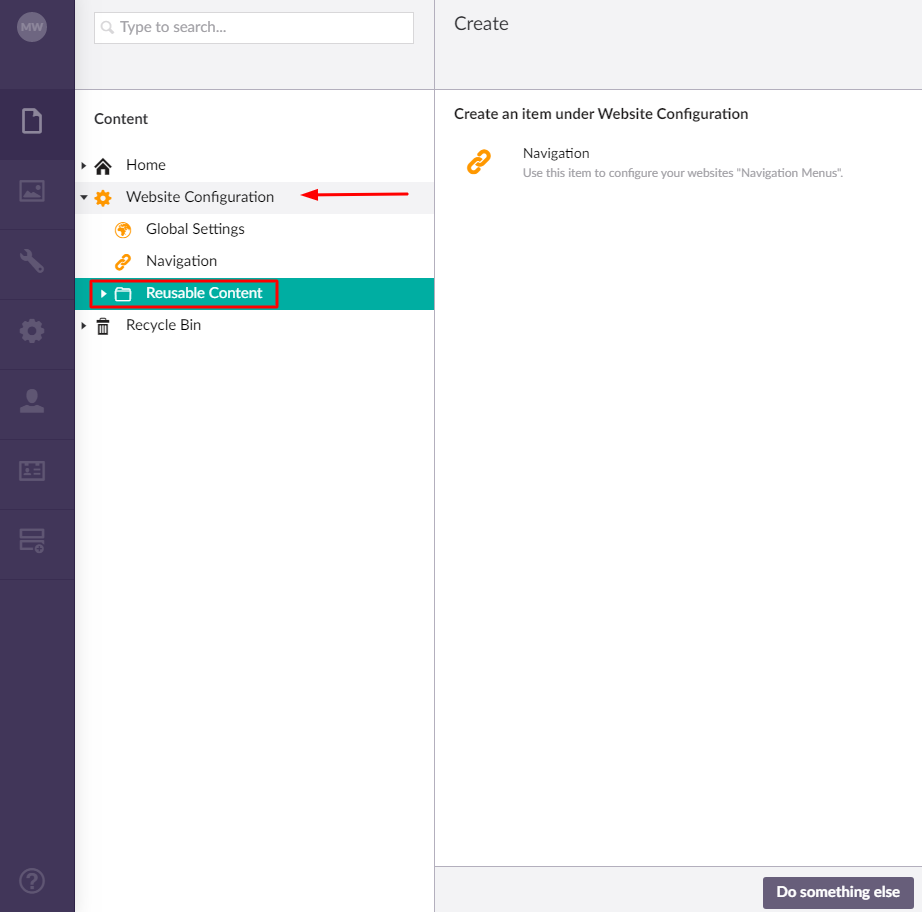 In this example, we can see all of the currently existing content available to reuse: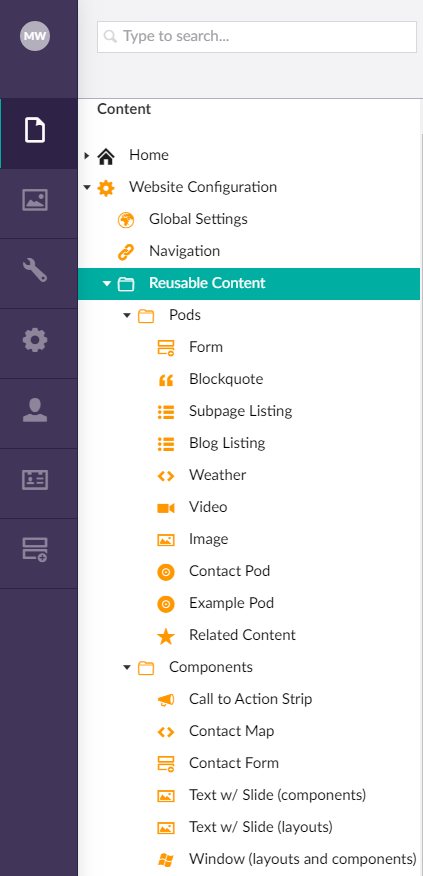 Step 2: To create a new type of reusable content, hover over "Pods" or "Components" until the three dots appear. Click on three dots for a new creation tab to appear.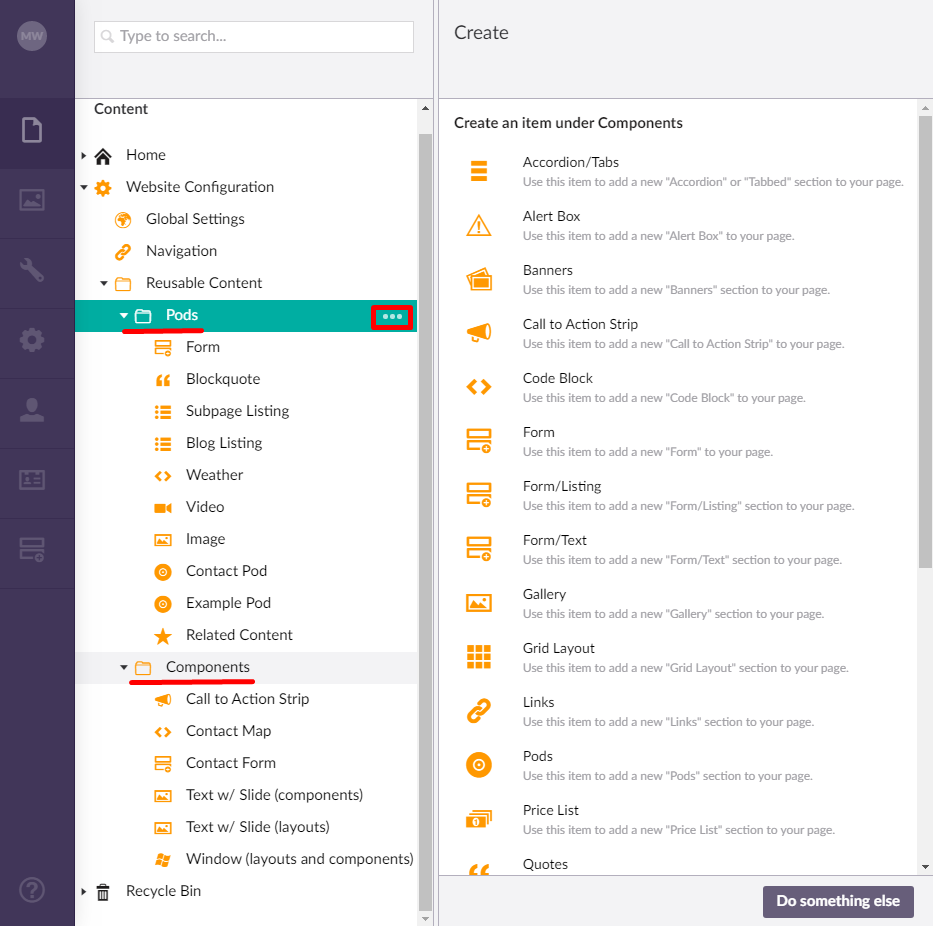 Step 3: Choose a component you'd like to create. For this example, we'll create a general pod under the pod file.
Name the pod. This is for CMS only and you can change it later.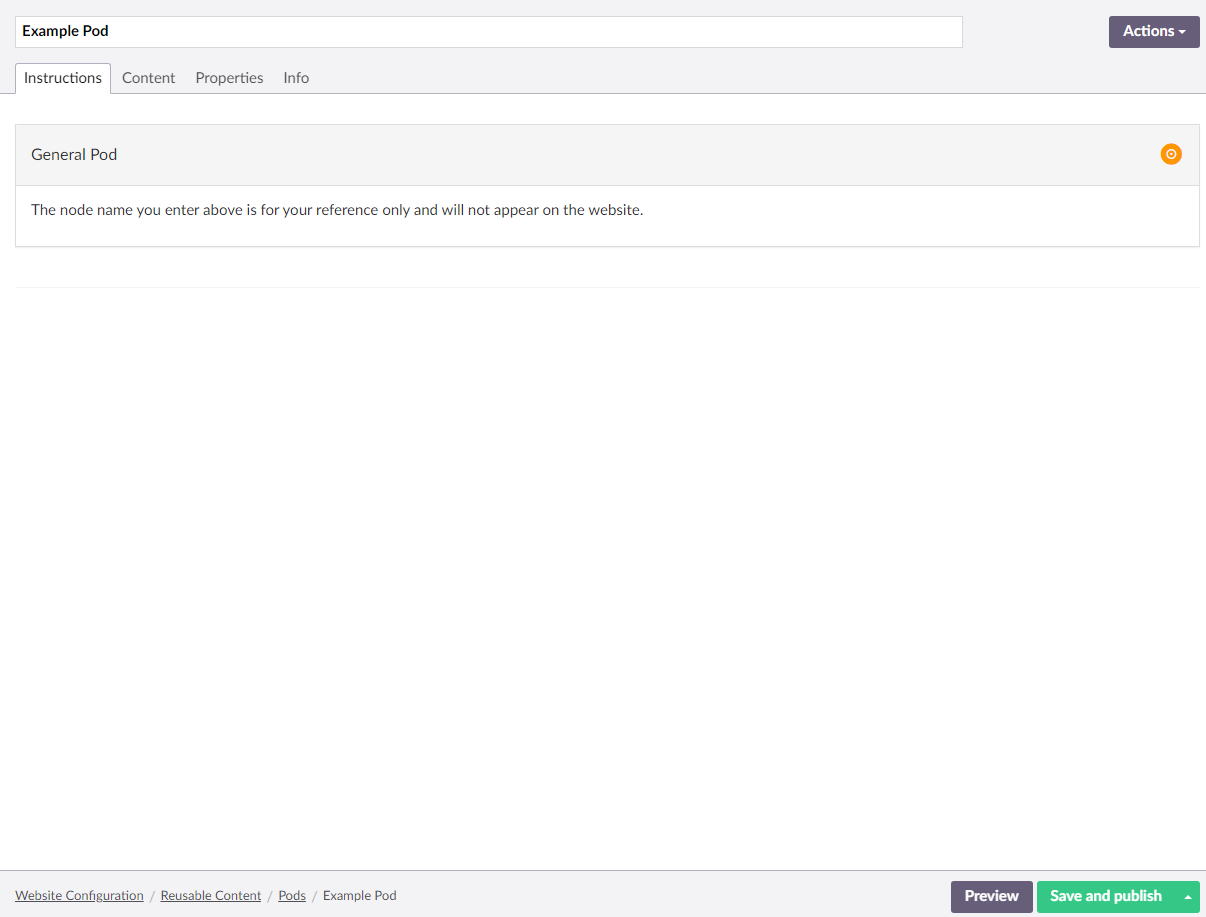 Step 4: Click the "Content" tab on the top menu.
Select a text alignment.
Give the pod a heading and secondary heading.
Use the text box to provide a summary.
If you want to link your pod to a different page or website, insert a link.
When you are done, click "Save and Publish" at the bottom of the page.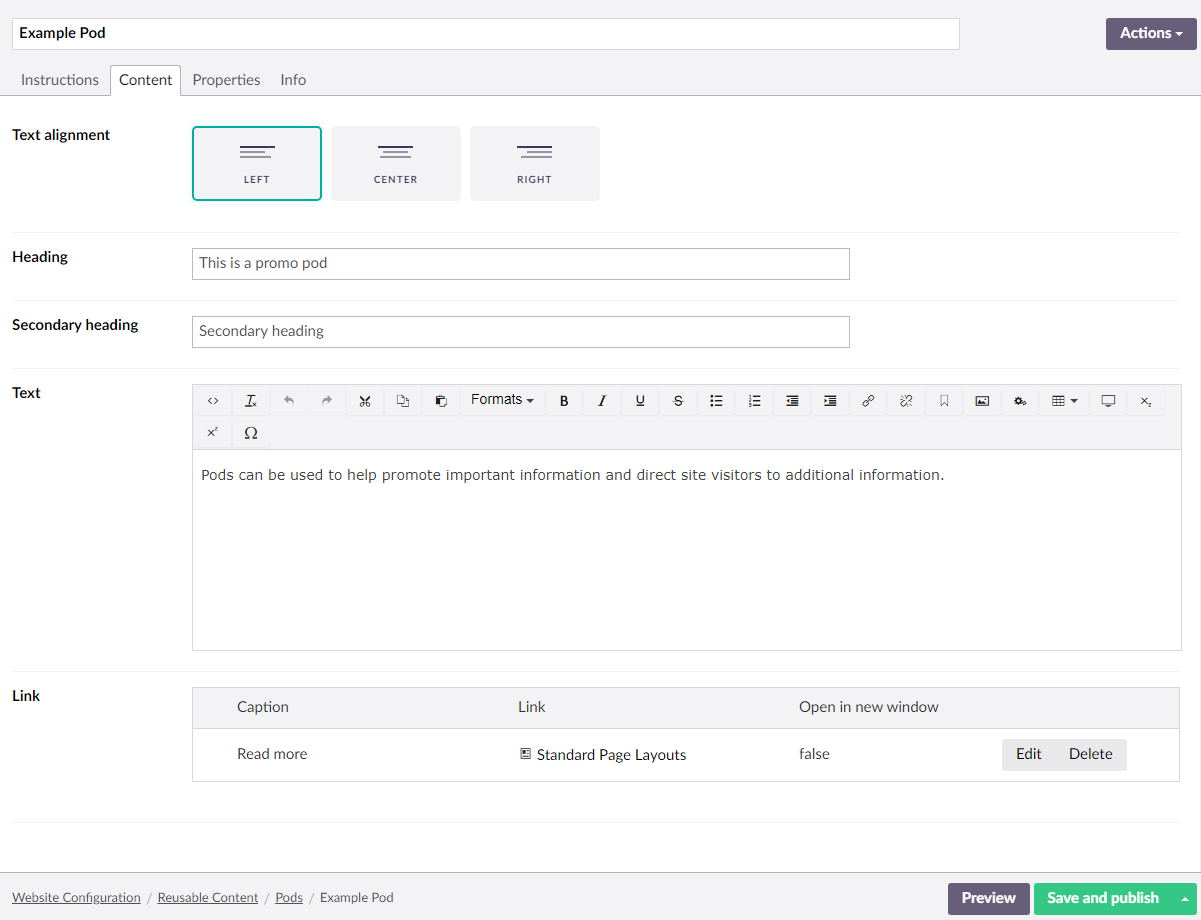 Adding Reusable Content to Separate Pages
Now that you have content to reuse, select a page you'd like to incorporate it in. For this example, we'll use the Home page.
Step 1: Click home (not the dropdown or three dots, simply press the Home bar). Click on the Reusable Content option on the top menu.

Step 2: Under pods, click the add button. A side screen will appear with your reusable content options. Select the content of your choice. For this tutorial, we'll be using the "Example Pod" we created earlier. Press "Submit."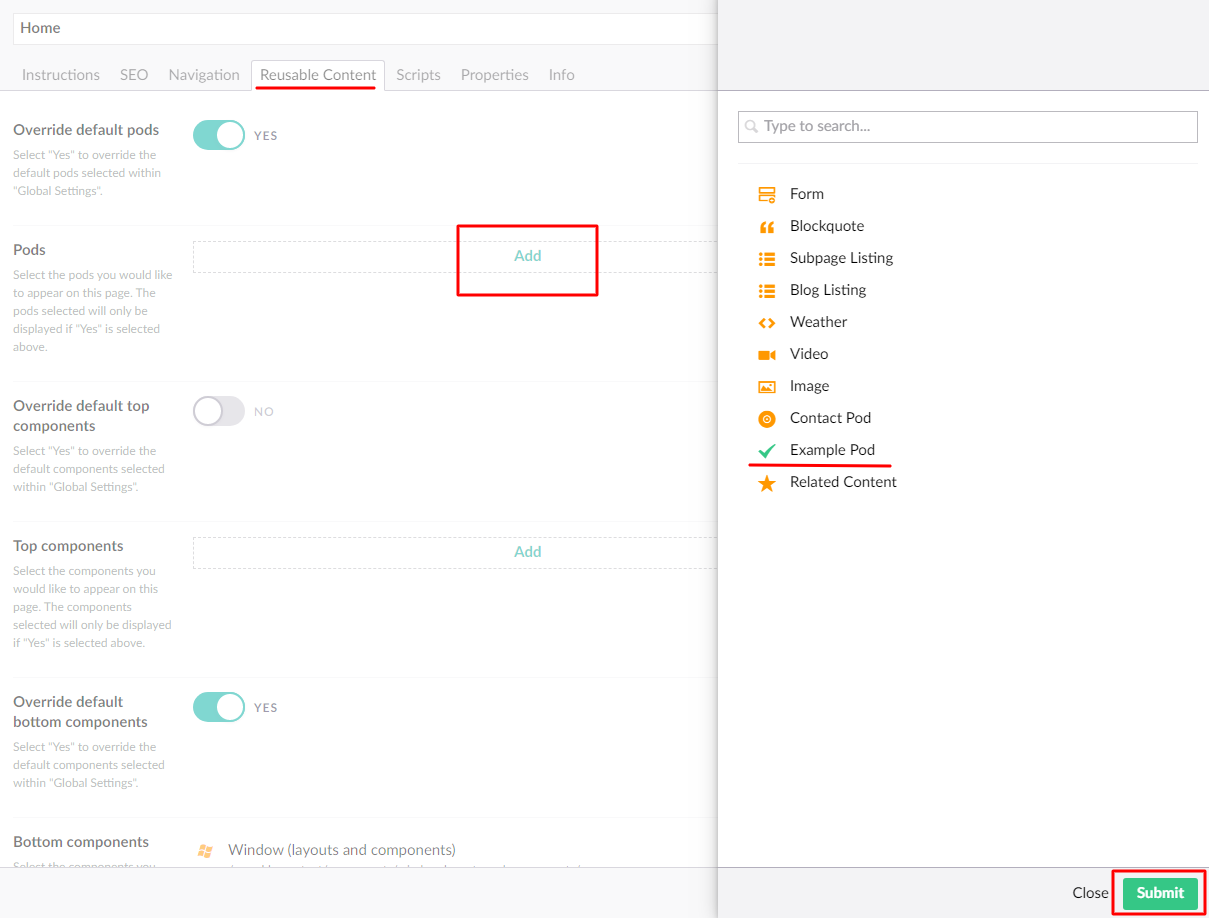 Step 3: Once you've added the reusable content, press "Save and publish." Here is an example of what your reusable content might look like if you choose a pod format: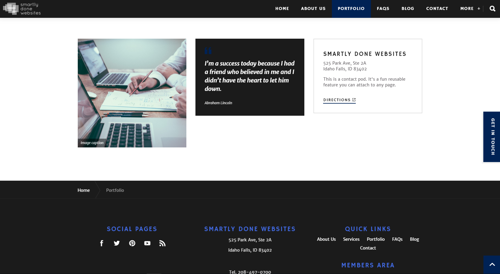 Adding Reusable Content to Every Page
If you want your call to action strip or contact information on each page of your website, reusable content makes it quick and easy to add it to every page through global settings.
Step 1: Click the dropdown button for "Website Configuration" and select "Global Settings."
Select the tab for "Reusable Content."
Add the pods and components you'd like to appear on every page of your website.
Select "Save and Publish."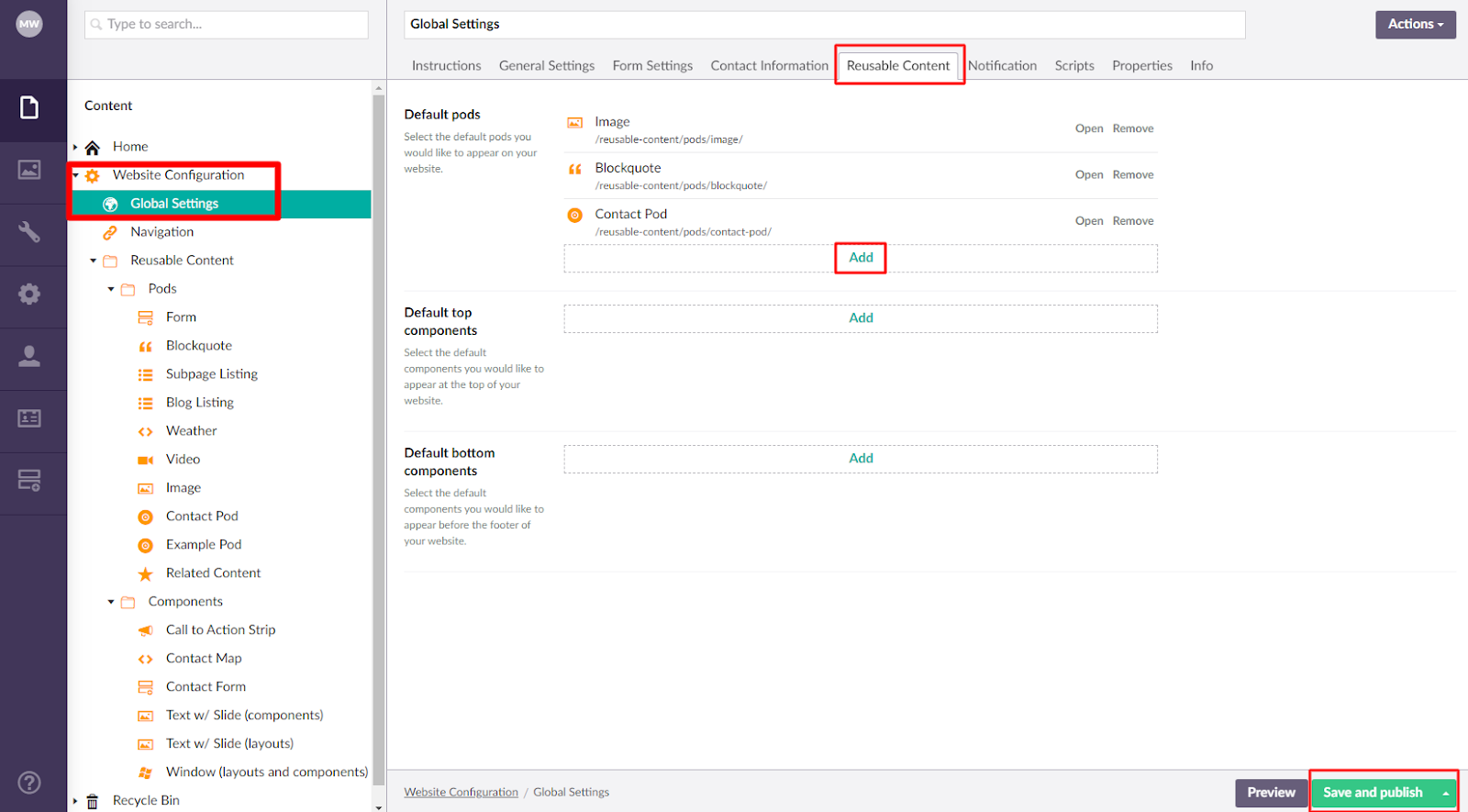 Step 2: If there is a page where you don't want the default elements to appear, click on the page on the Content panel and select reusable content.
Select "Override default…" for the component or pod you don't want to appear. You'll also want to do this if you are inserting a specialized pod on that page.
Press "Save and publish."