This tutorial will teach you how to add your logo to your website.
Step 1: In your content menu, click the down arrow on "Website Configuration."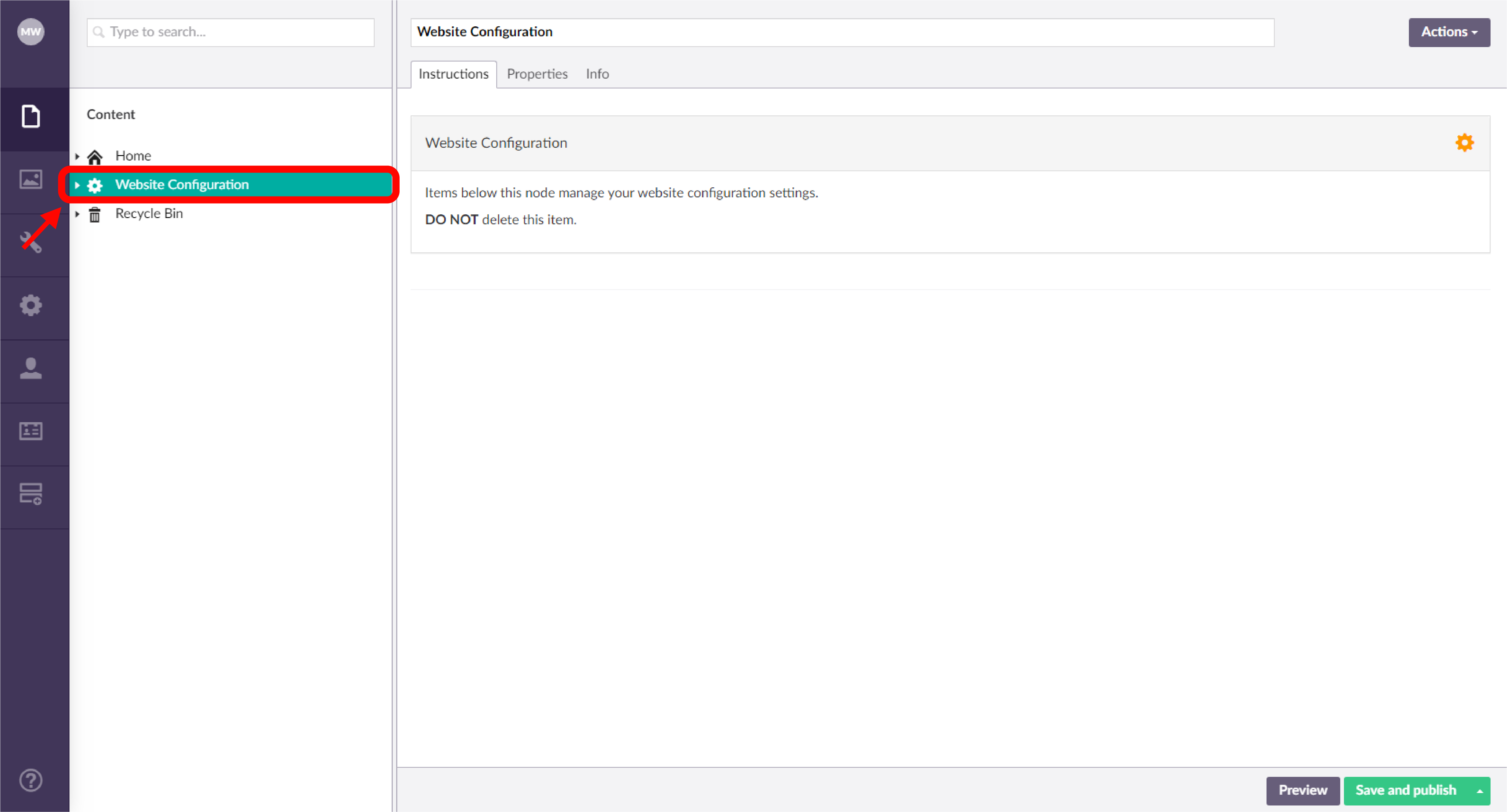 Step 2: Select "Global Settings."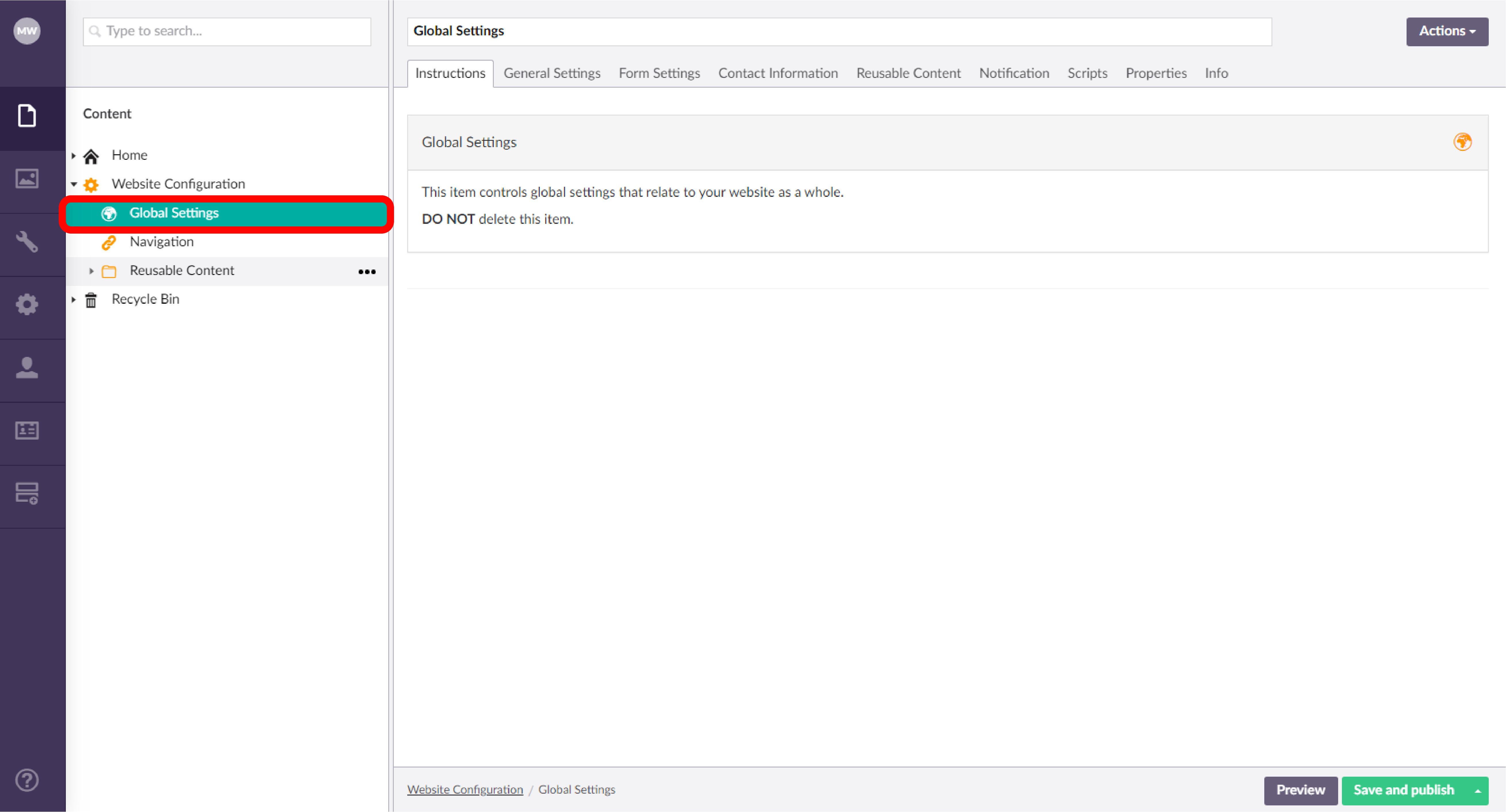 Step 3: Select the "General Settings" tab.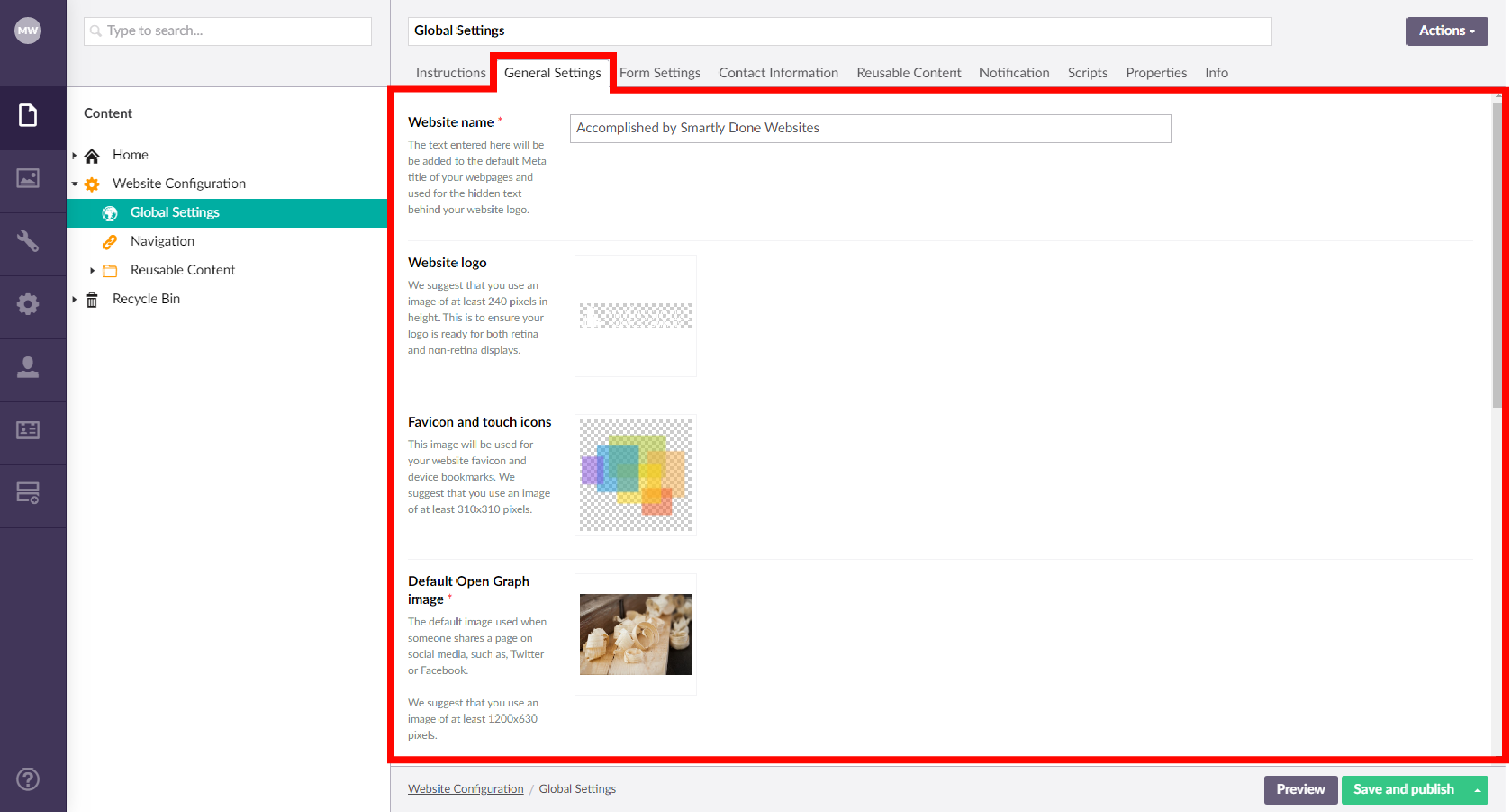 Step 4: Hover your mouse over the space next to "Website logo" to add or edit your logo.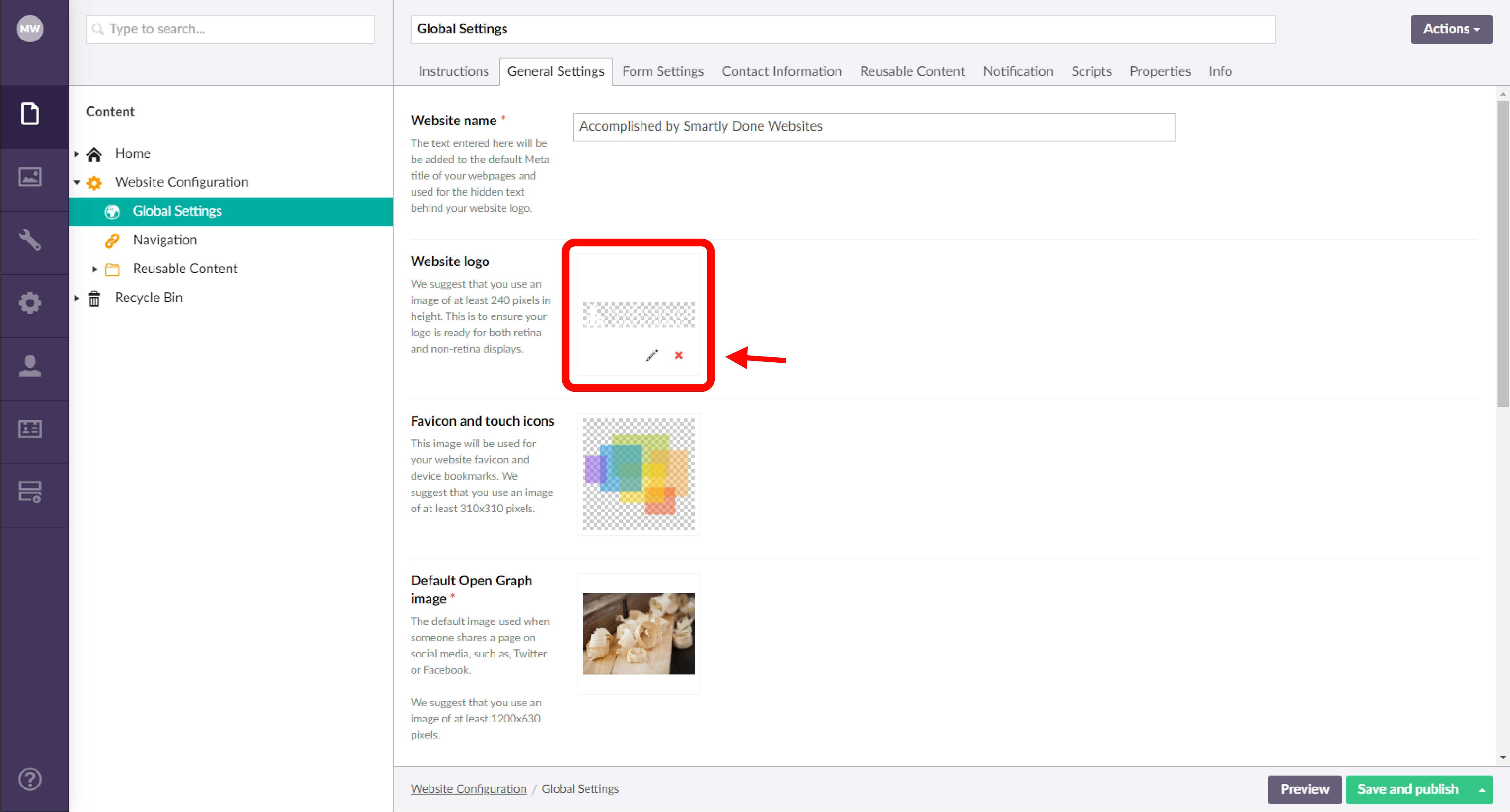 Step 5: "Save and publish." Refresh your live site to view your logo changes.