This tutorial will teach you how to create and add subpage listings to your website. This option only works if the page you link to includes subpages under it.
Step 1: Choose the page you want to add a subpage listing to. For this tutorial, we will add it to a test page. Start by clicking the drop-down arrow on the page, hovering over the components folder until the three dots appear, and choosing "Subpage Listing" from the creation list.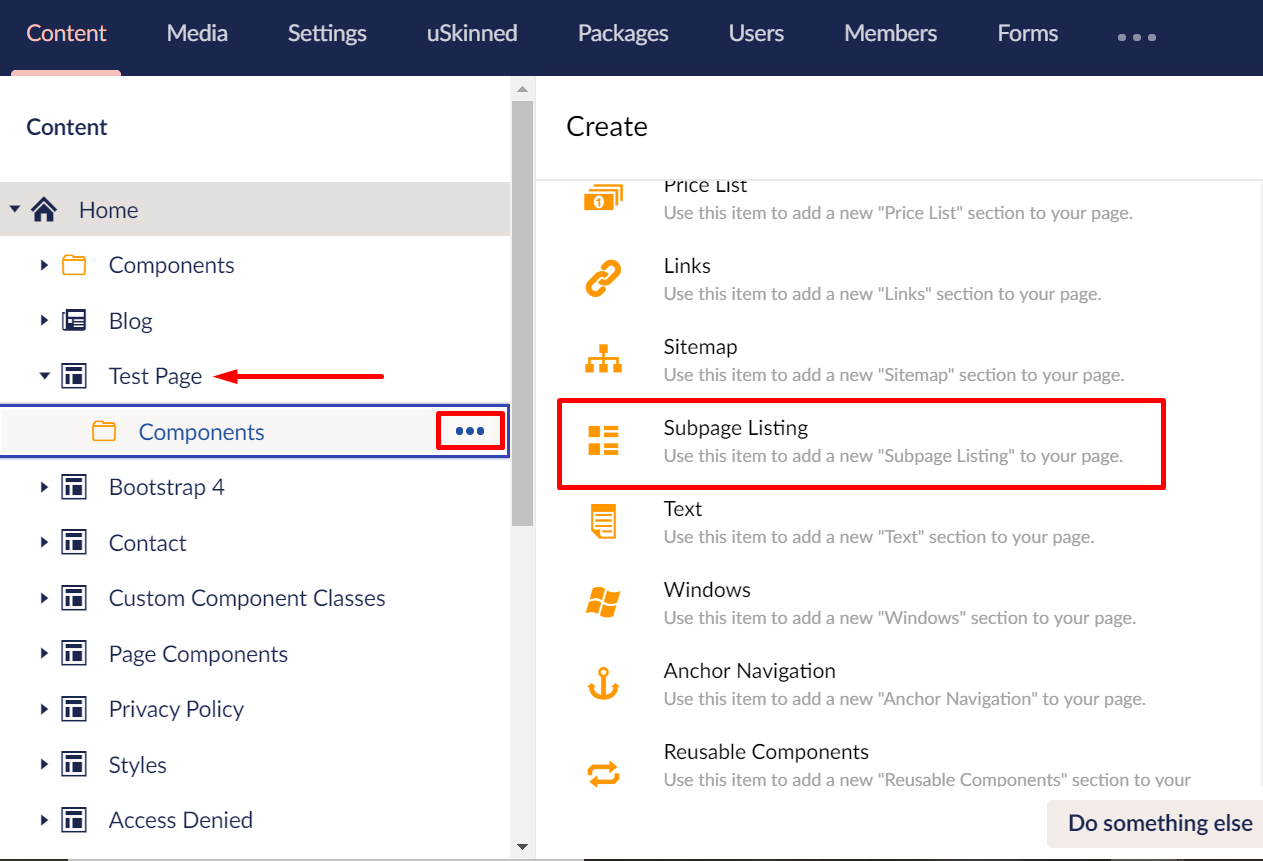 Step 2: Title your component and scroll down to the content section. In the content section, click "Add" and then "Add Link."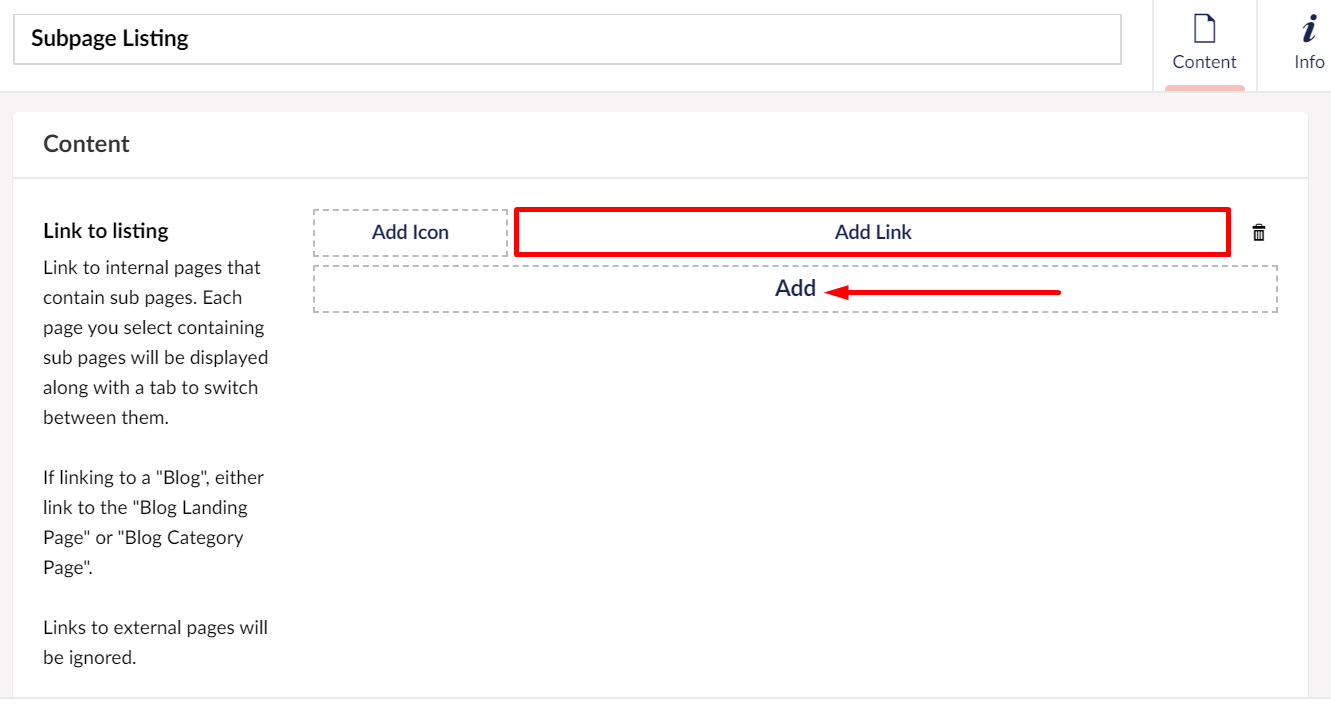 A sidebar will appear where you can choose what you want your subpage listing to link to. You have a variety of options:
You can link it to a different website by using the URL link box

You can link to a page on your site by searching or dropping the home button down and selecting the page you want. 

You can link it to media by clicking the "Select media" button at the bottom.
Press submit when you've selected the link option you wanted.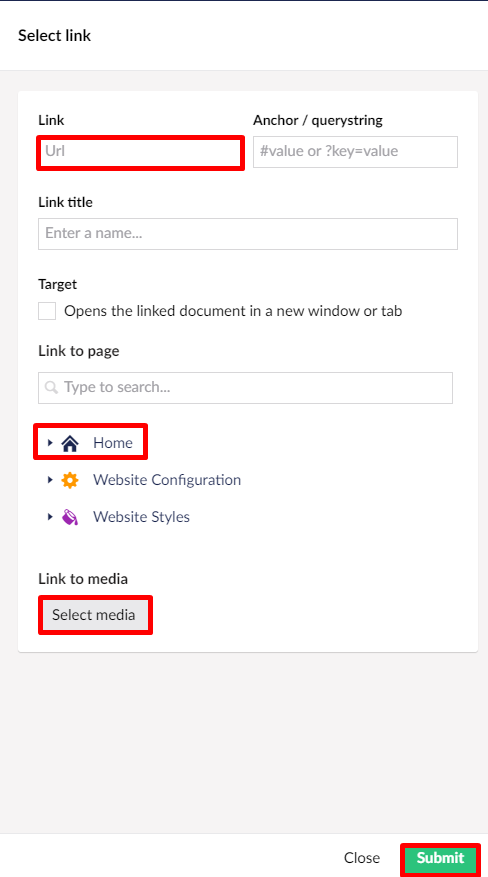 For this example, we'll use the home dropdown to link up our subpages under the Styles page. 
Step 3: Press save and publish.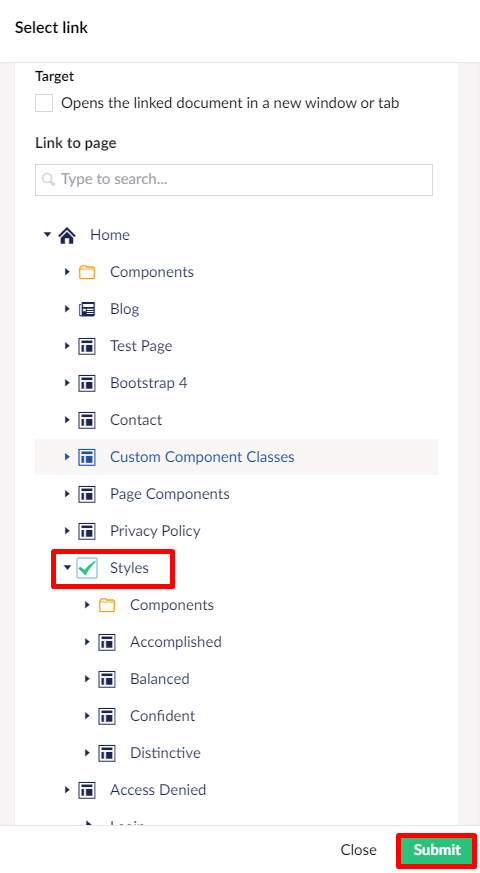 Step 4: To add pictures or captions to the subpage listings, start by clicking on the page you just linked as a subpage. 
*Note: Repeat this process for all the pages under the one you've linked to.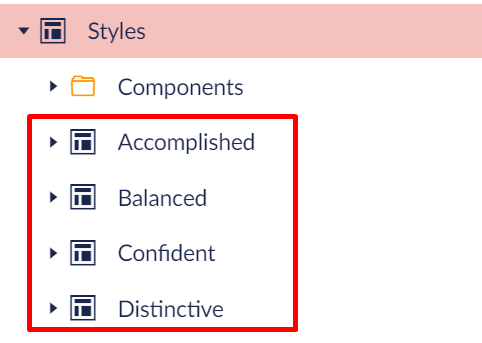 Step 5: In the "Listing" section, add a caption or upload an image by clicking the + in the square.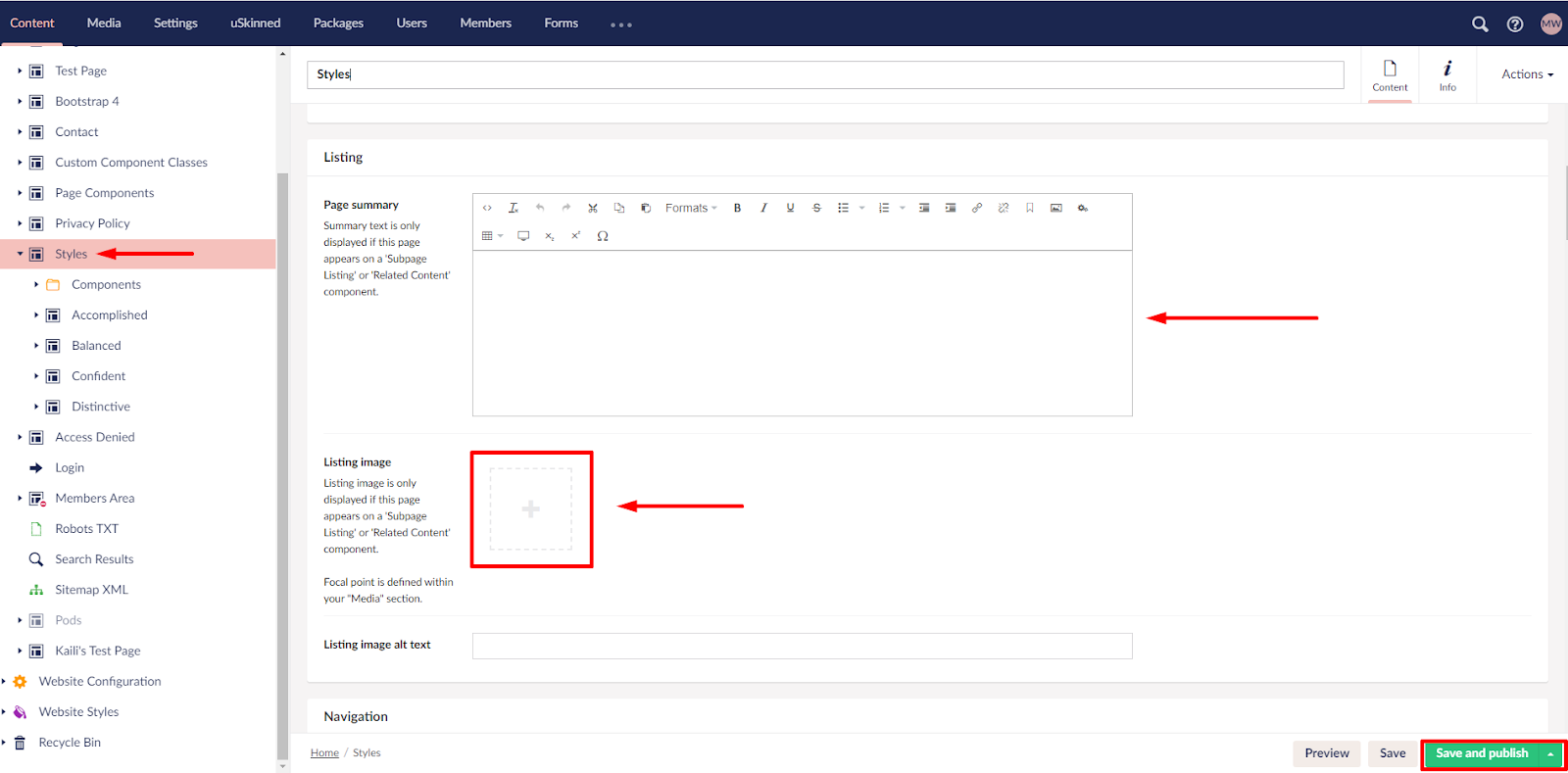 Step 6: Select your image then click "Submit." Then press save and publish. 
Step 7: Change the layout of the subpages and photos by going back to your original "subpages" component.
Step 8: In the "Settings" section, select your desired styles.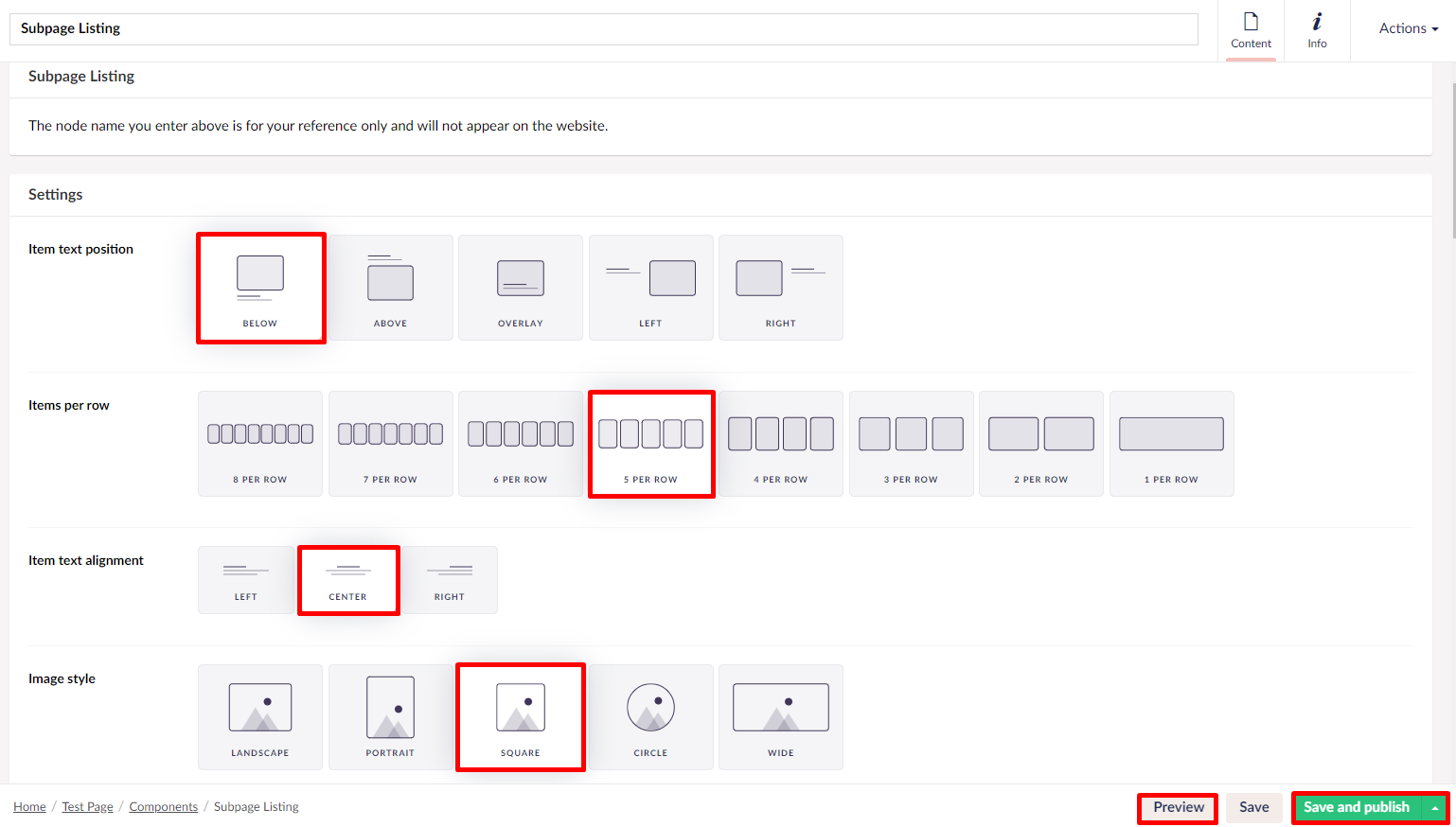 Step 9: Press "Save and publish." Click "Preview" to view your finished product.