In this tutorial, you will learn how to add links to your social media accounts onto your website.
Step 1: In the Content tab, scroll down to Website Configuration and click the down arrow.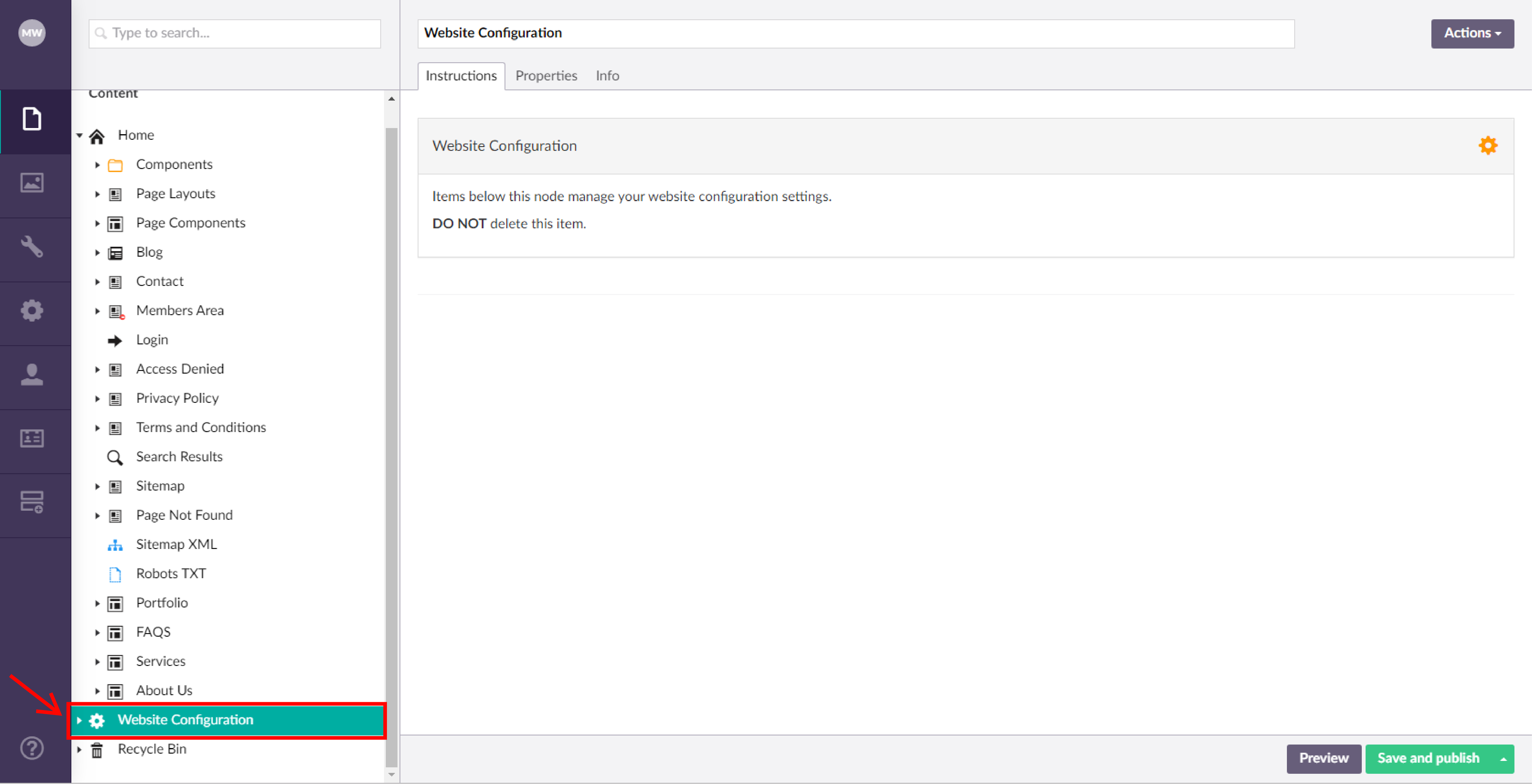 Step 2: Click on "Navigation."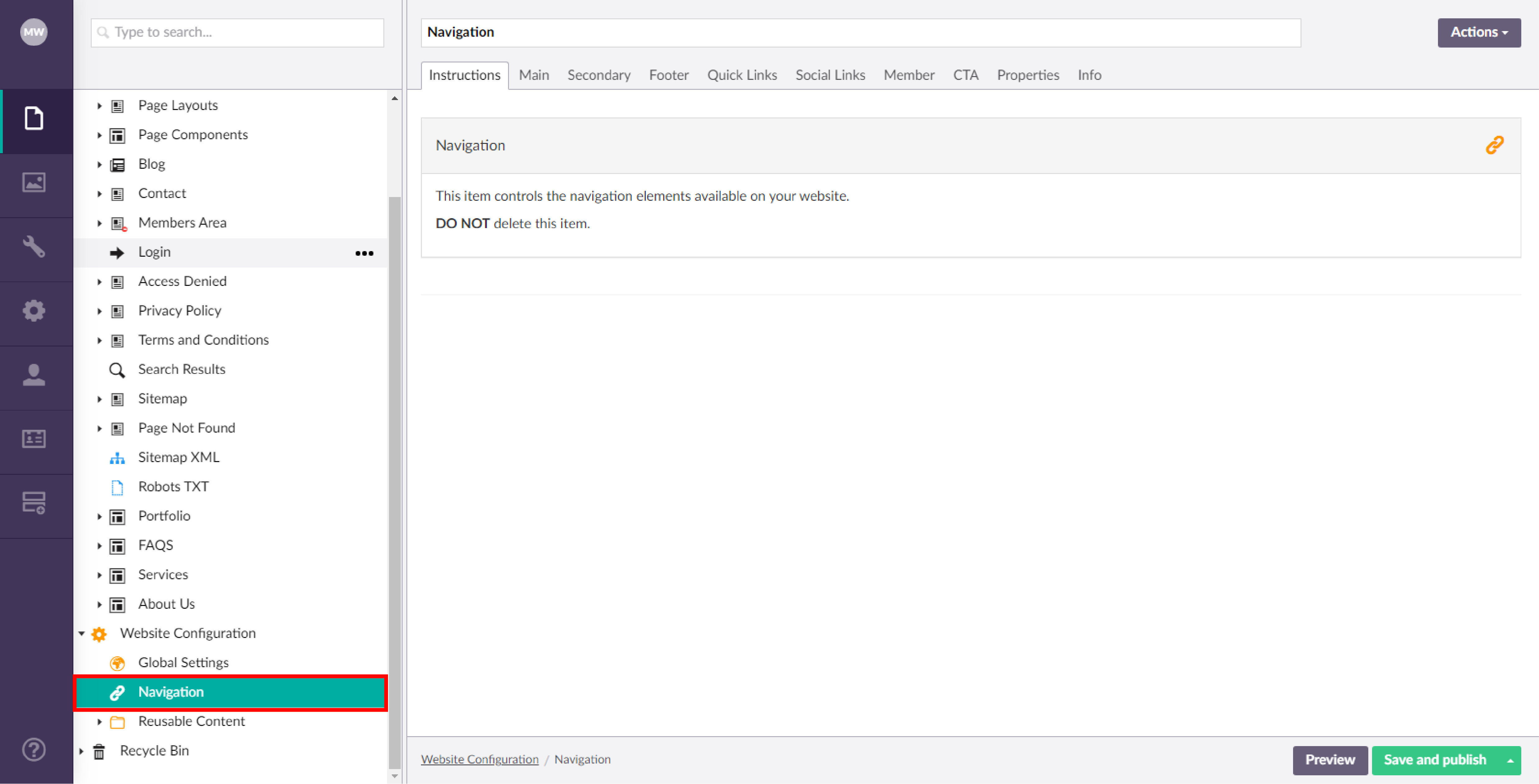 Step 3: In the Navigation page, select the tab that says "Social Links."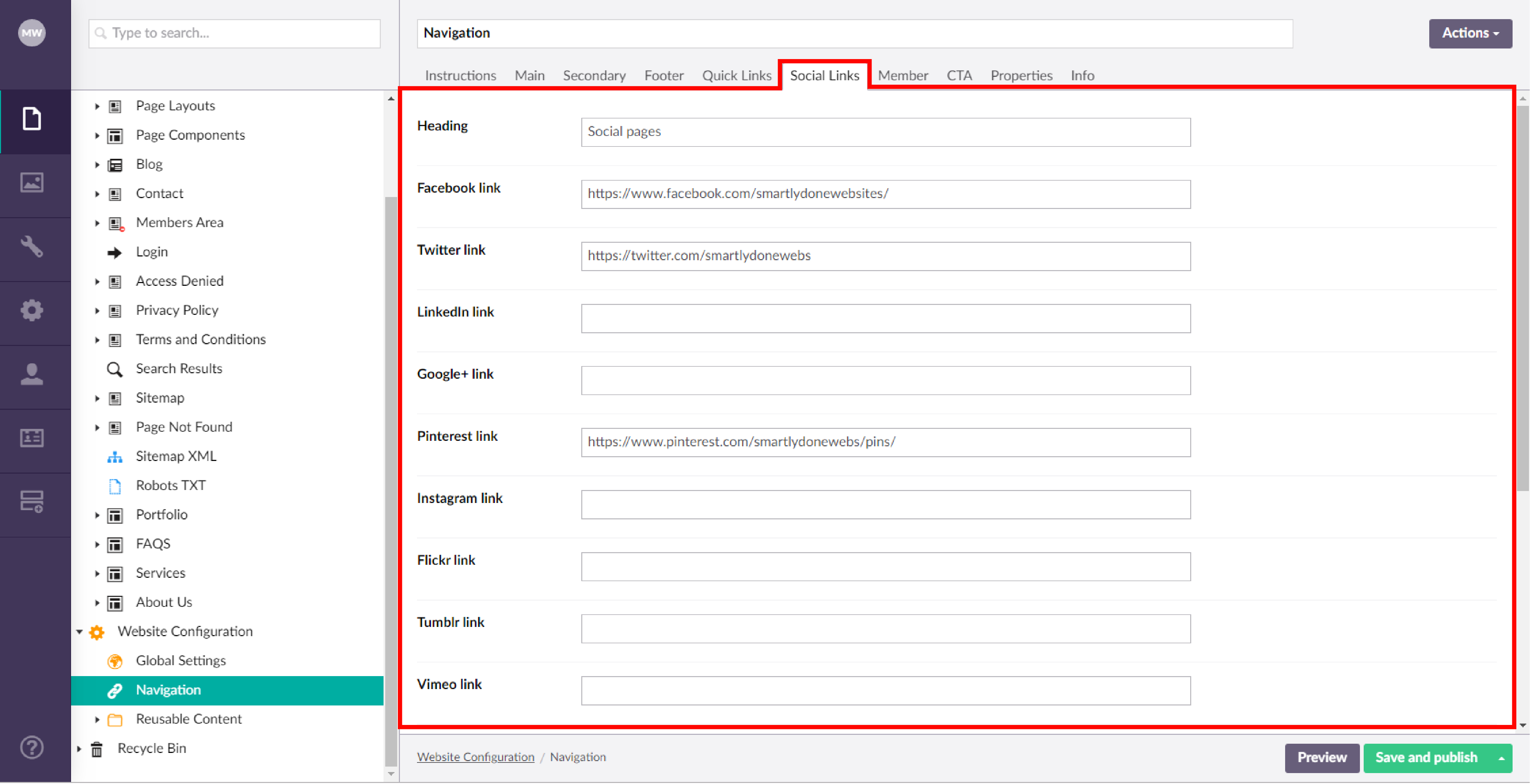 Step 4: Change the name that appears on your site for social links in "Heading."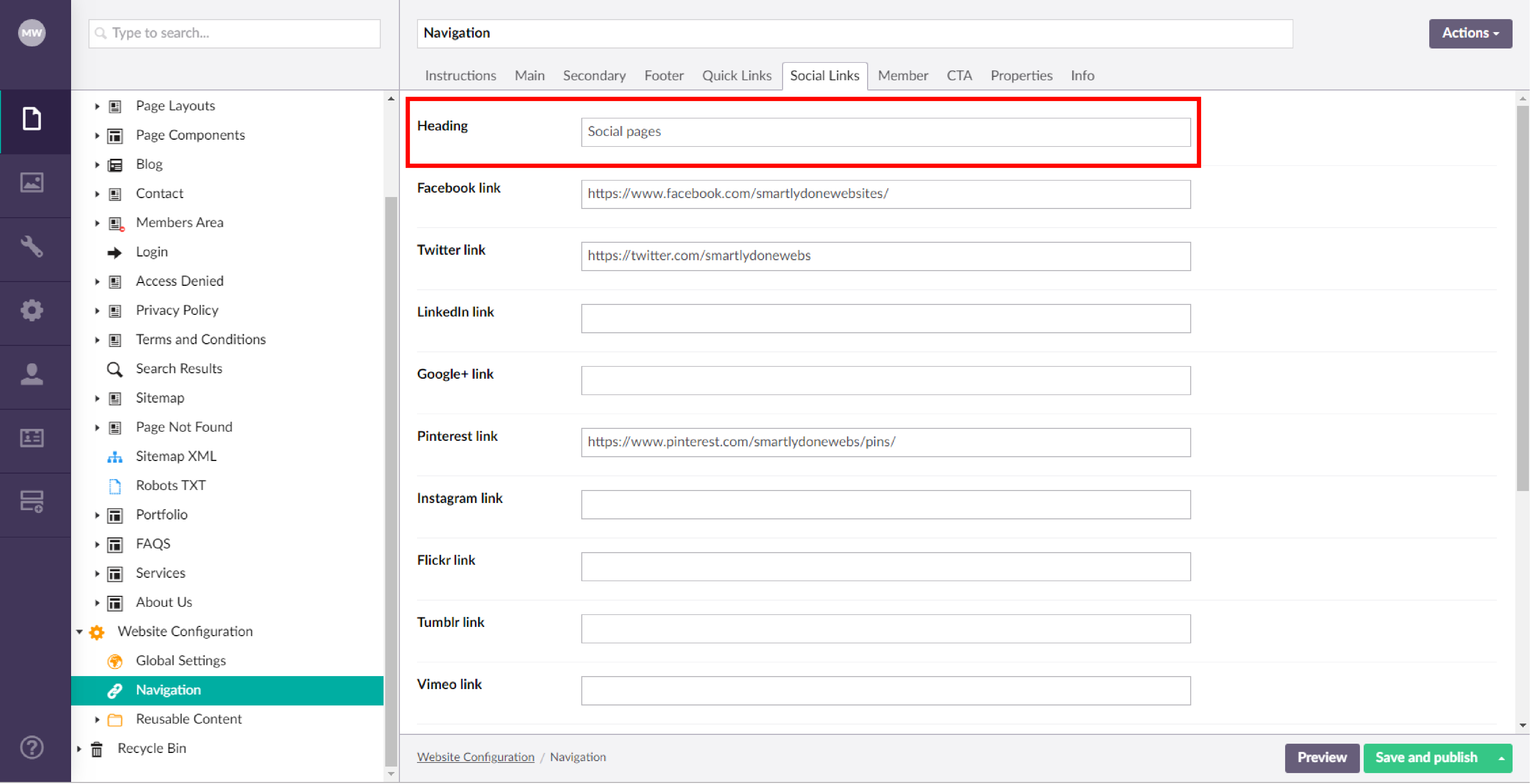 Step 5: Paste the URL for each social account you would like to link to your website. Click "Save and publish" when you have completed adding links.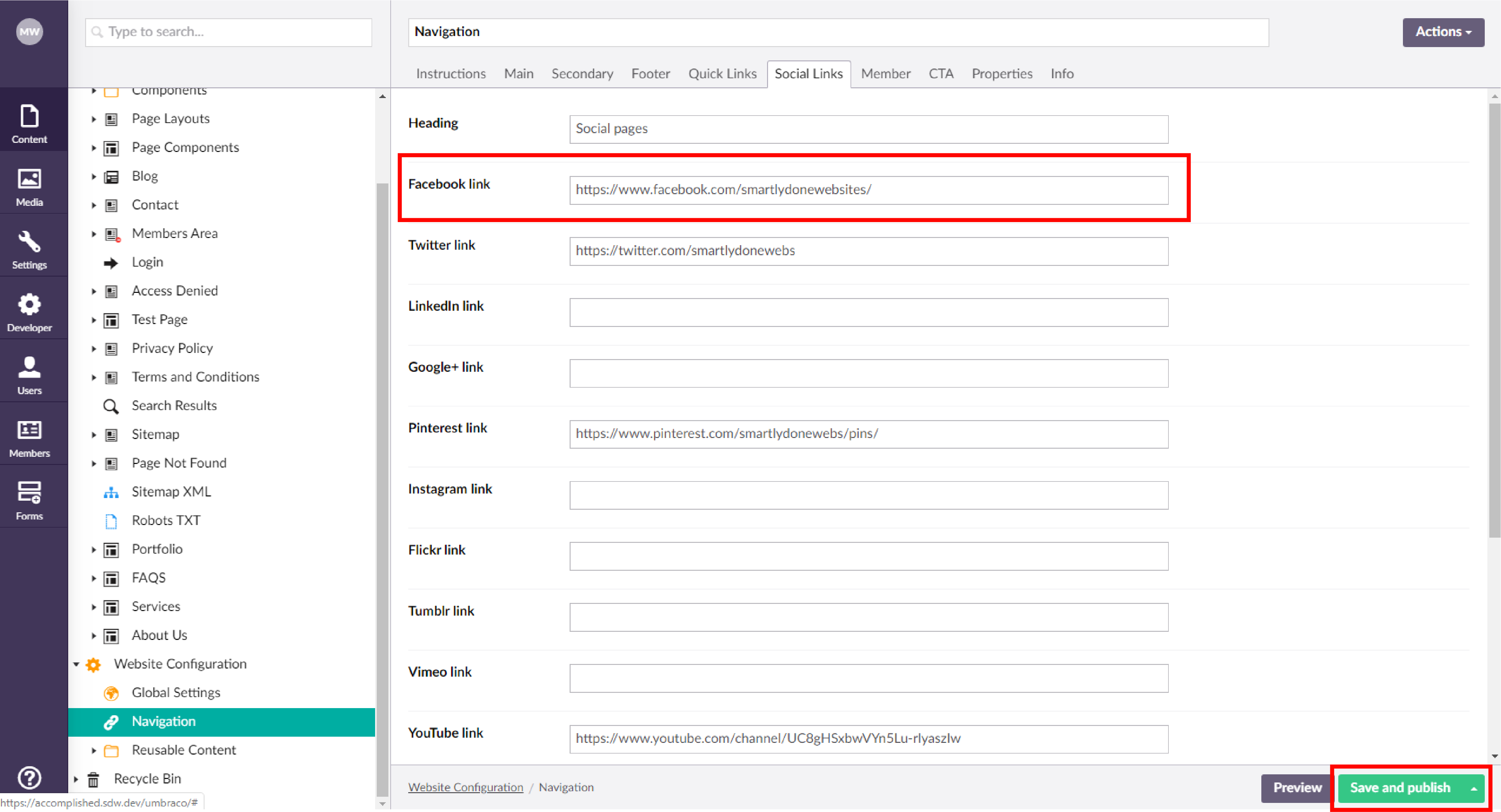 Check your website footer to make sure your social links are working.