In this tutorial, you will learn how to add links to your social media accounts onto your website.
Step 1: In the Content menu on the left, scroll down to Website Configuration and click the down arrow. Go to the "Footer" section.

Step 2: Scroll down to the content section of the footer and click "Add Content." Choose the "Social Links" option and click "Add Link."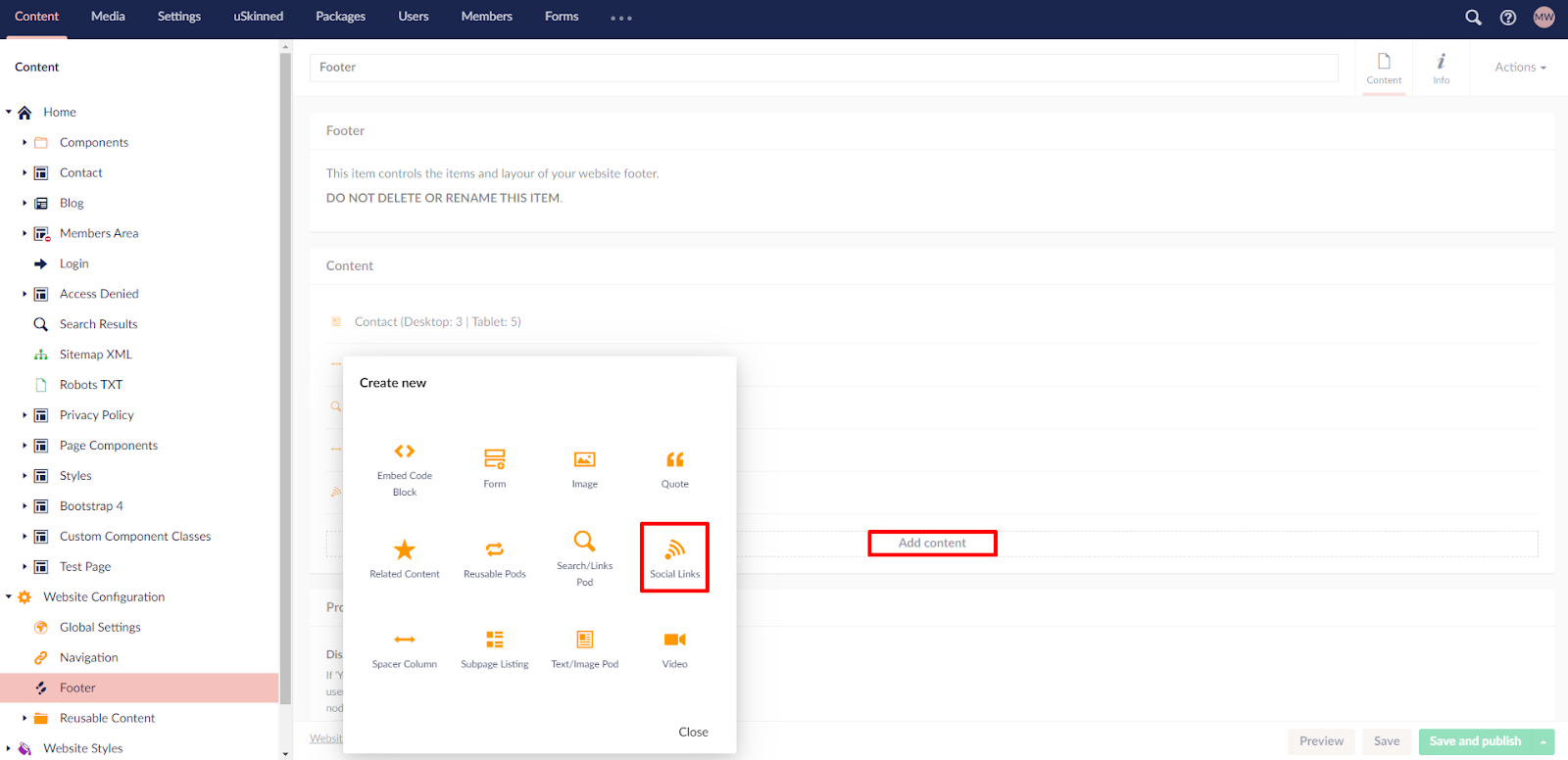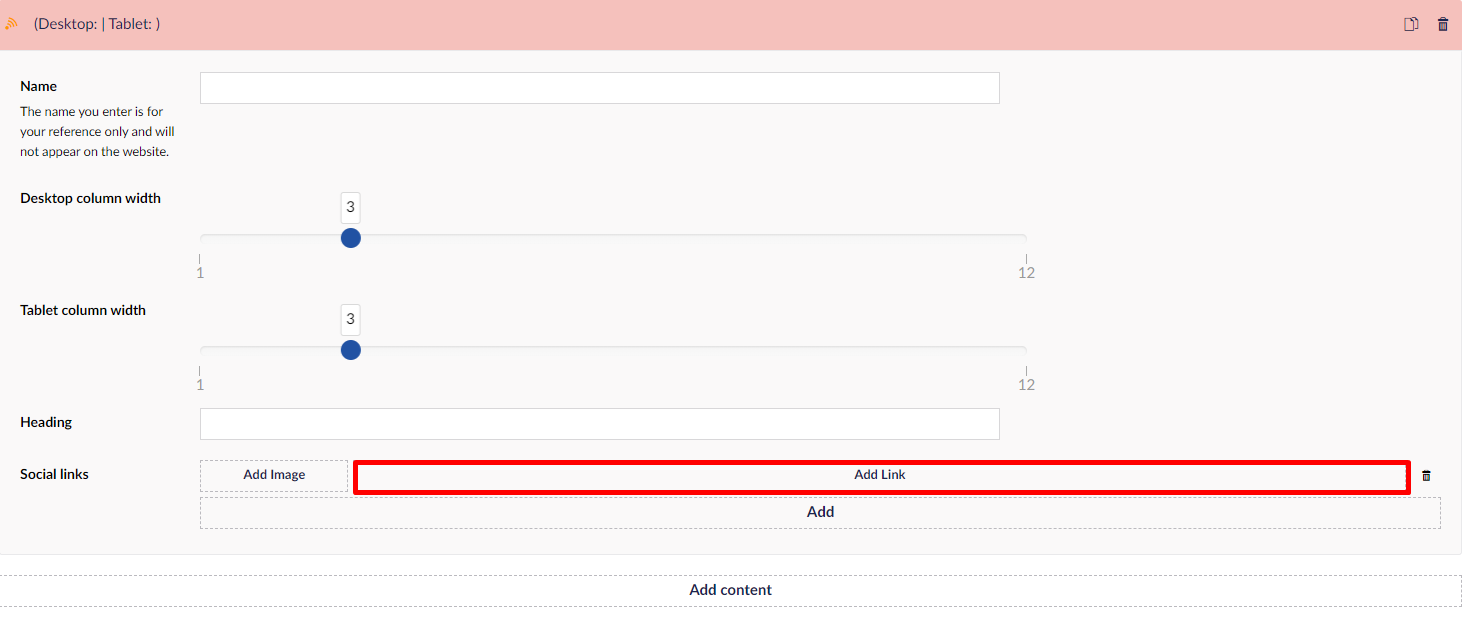 Step 3: A sidebar will open with the option to paste the link to the social channel you want. You can then title it the name of that social channel. Press submit when you are done.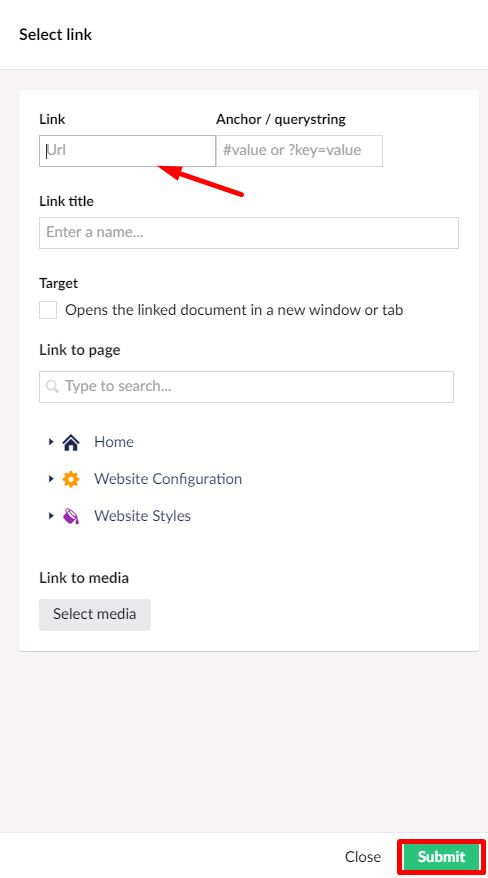 Step 4: Next to the "Add Link" button there is an option to add an image. Click on this and go to the "Social Icons" folder in your media menu. Find the social icon that you are looking for or upload a new one. Click "Select."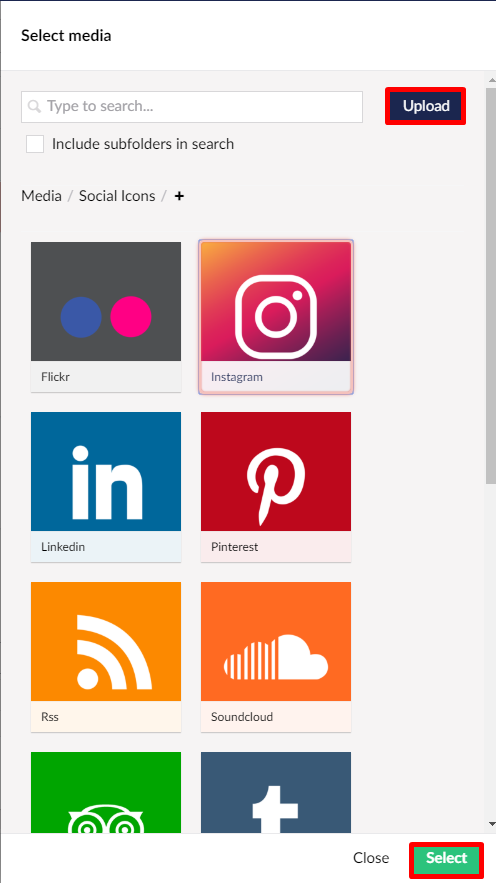 Step 5: Press save and publish and visit your live site to see the social links live.