This Umbraco tutorial will guide you through the creation and deletion of content on your web page.
Creating
Step 1: On the page you want to add something to, click the down arrow and select the 3 dots by "Components." This will open a creation tab with various items.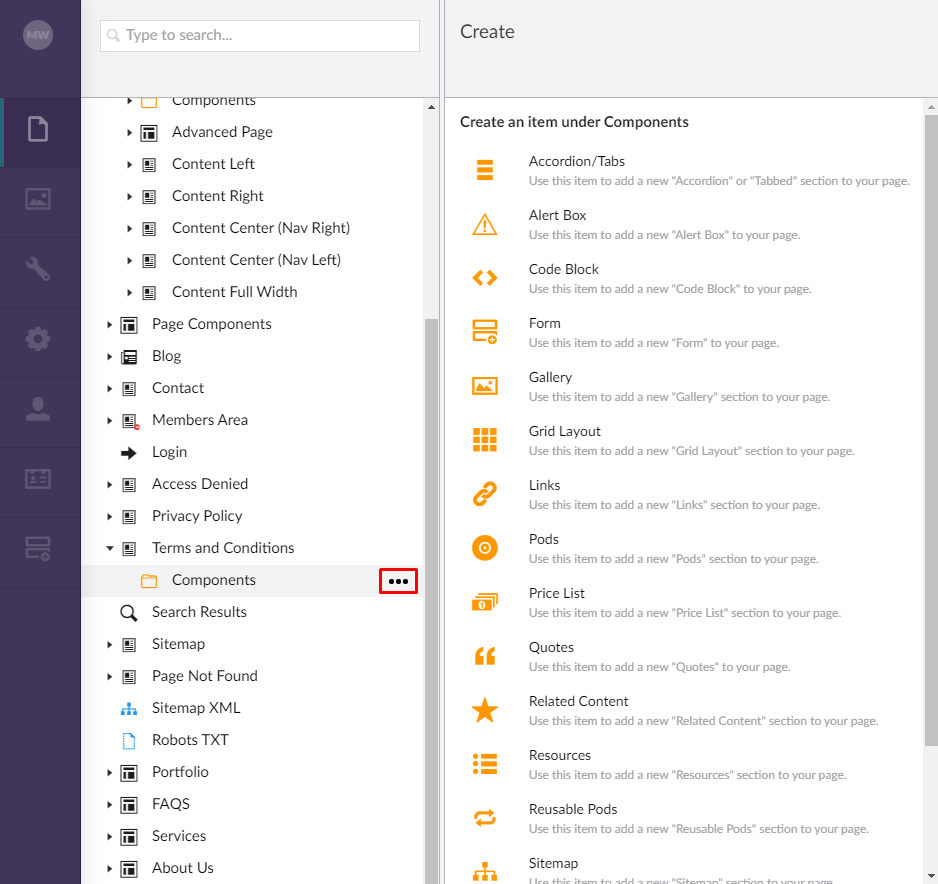 Step 2: Select an item you'd like to create. For this tutorial, we'll be creating a grid layout.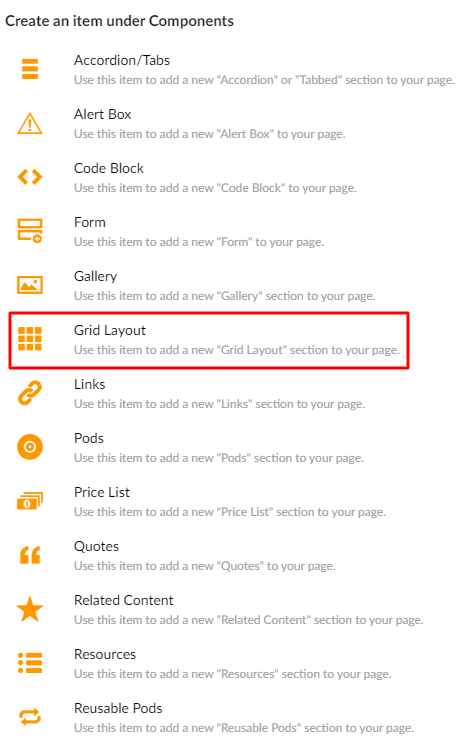 Step 3: Once you've created a new component, you'll want to title it. The tabs on the top allow you to choose what you do with this page. When you are done, be sure to click save and publish.
You will then find your new component under the component folder on the page you chose.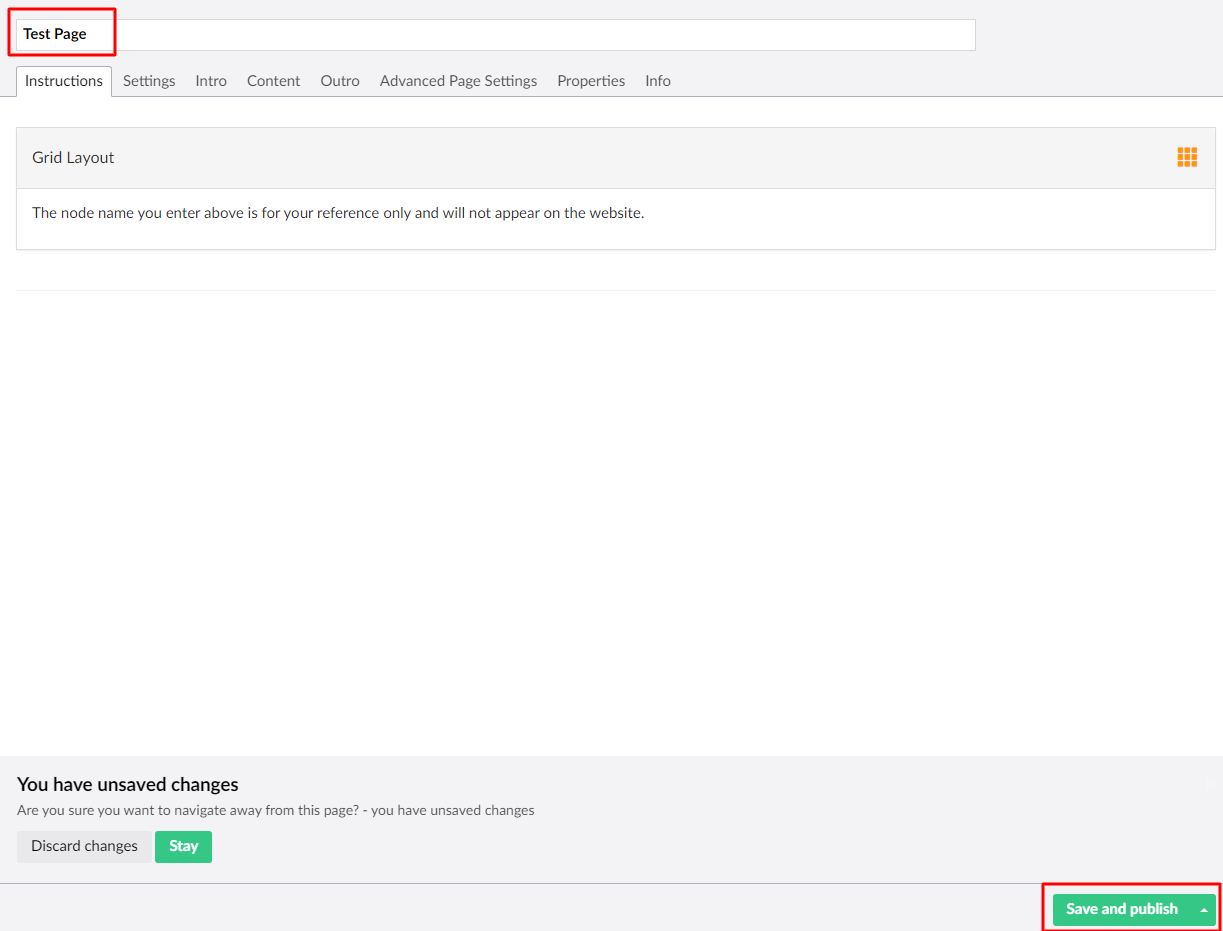 Deleting
Step 1: Go to the page you'd like to delete a component from and drop down the components folder. Click the three dots on the item you want to remove.
Step 2: After clicking on the three dots, a tab will open. Click on the button on the bottom that says, "Do something else."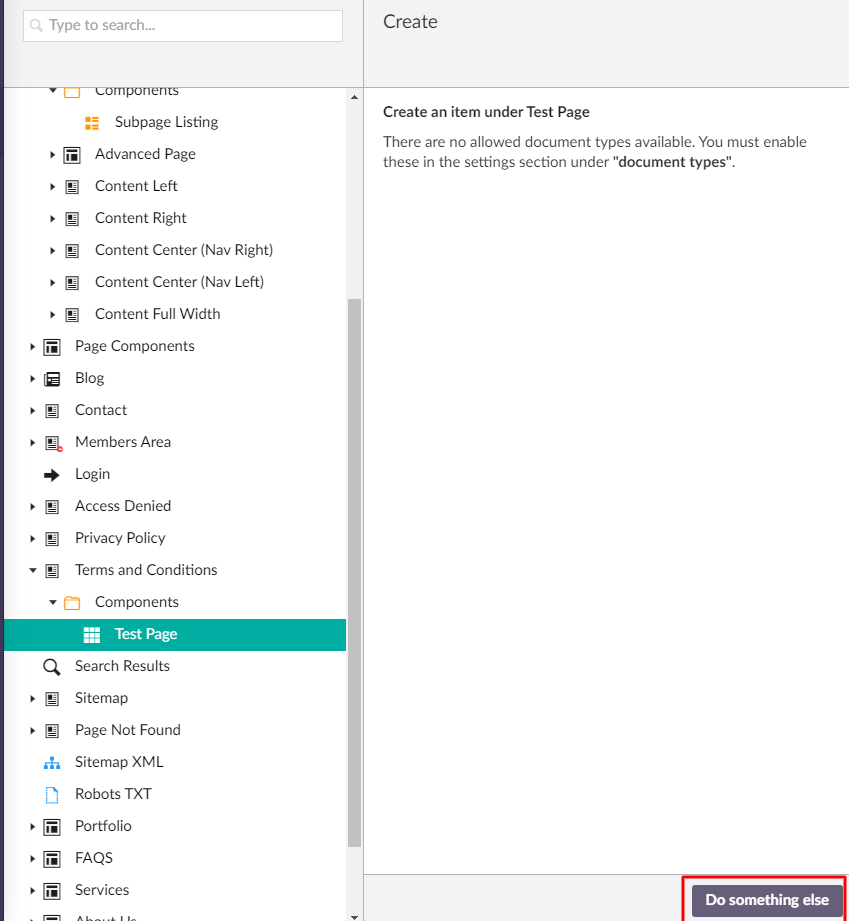 Step 3: Clicking "Do something else" will give you more options for things you can do with this component. Click on the option to delete to remove that component completely. Answer "OK" if you are sure you want to delete the component.