This tutorial will go over how to add and format an Instagram Component in Umbraco 8. This feature will allow you to include a gallery layout on your page based on a hashtag or username. 
Step 1: On the page you want to add an Instagram Feed to, click the down arrow and select the 3 dots by "Components," and click "Instagram Feed."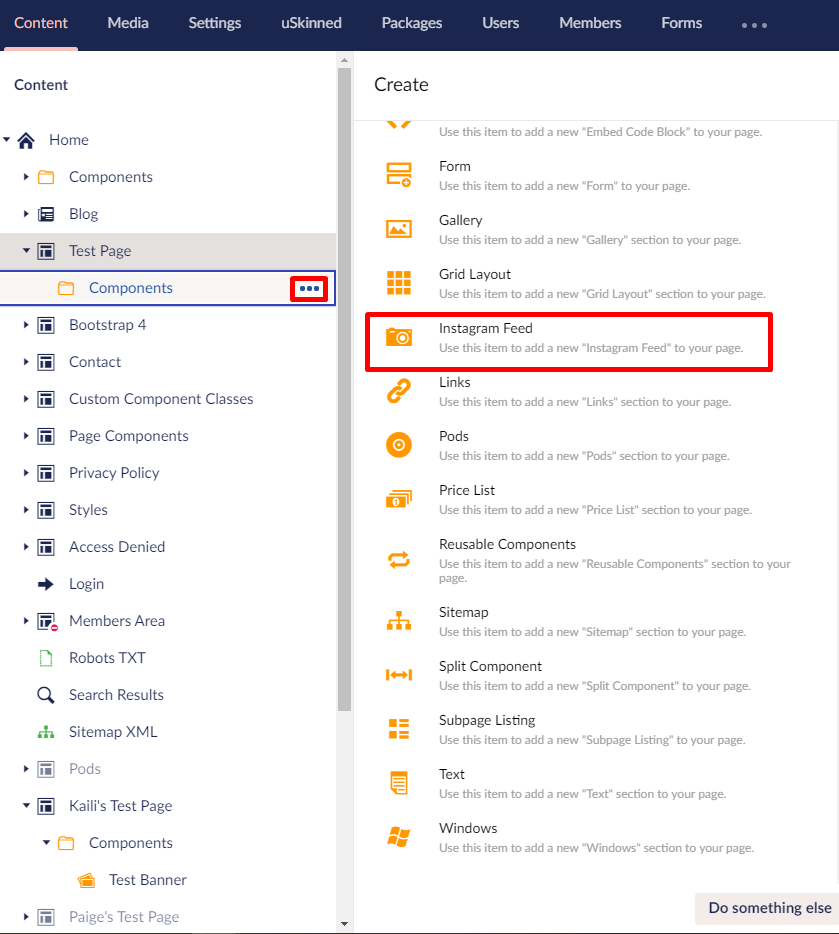 Step 2: Name the component and select how many images you want showing per row of your gallery. You can also customize the background with a color or image.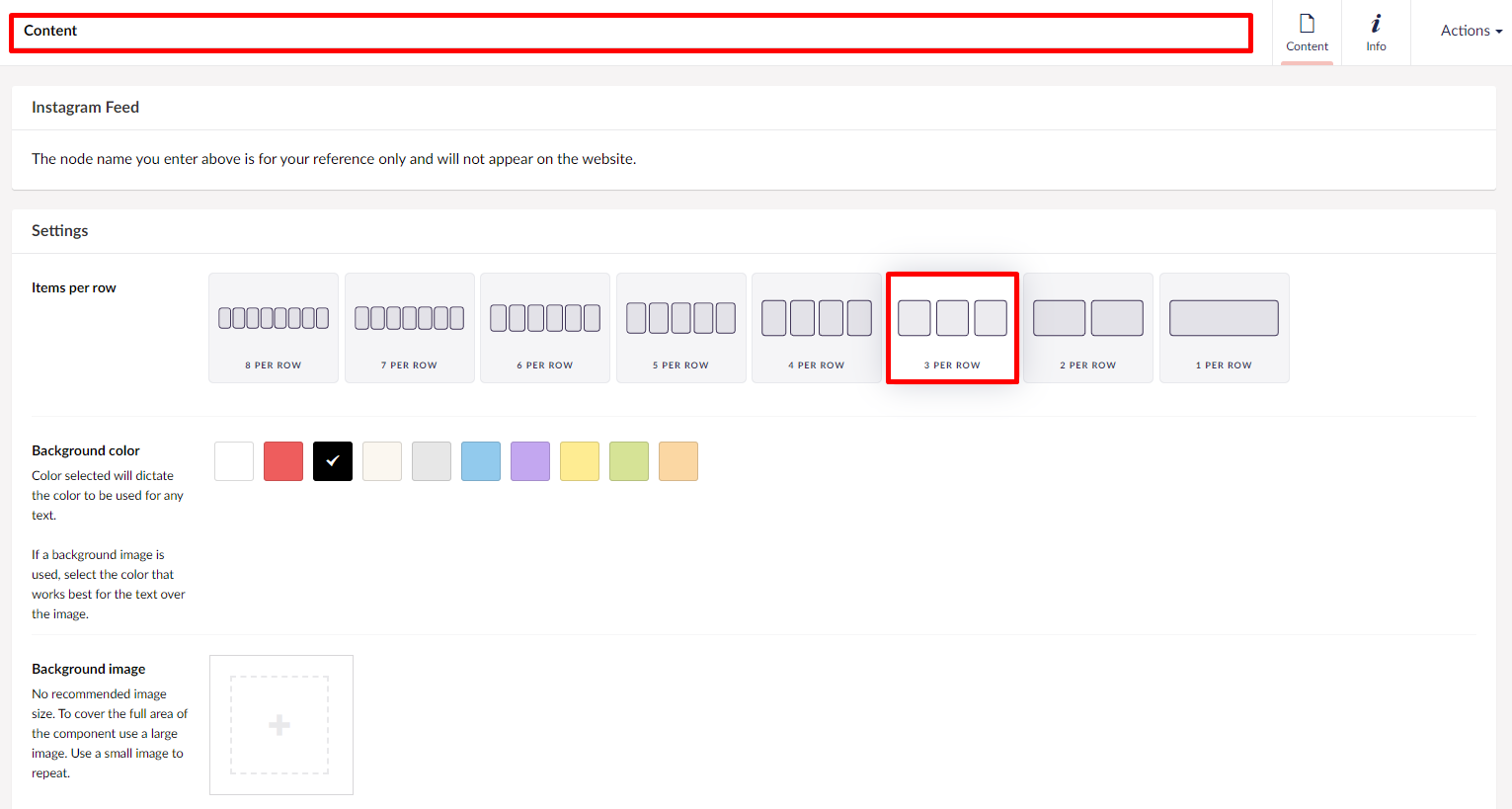 Step 3: If you want to display an introduction to the Instagram gallery, click "Yes" on "Display Intro." Here you can add headings, text, and a button.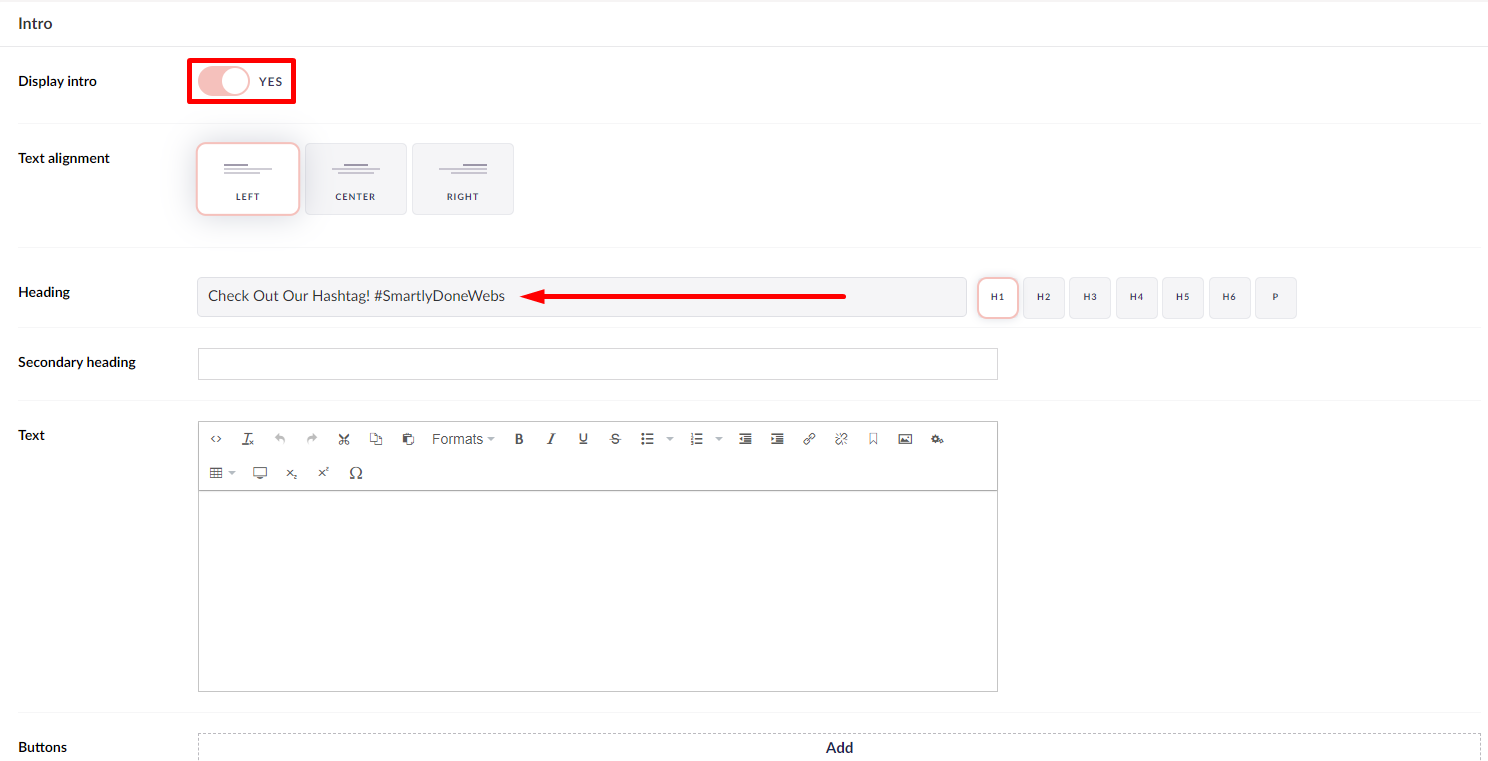 Step 4: To add the Instagram feed, you'll need to choose to use a hashtag or a username to link to. First, we'll try the hashtag. Insert your hashtag and then choose how many items (or photos) you want to display. Then press save and publish.
This is an example of what this component might look like on your site: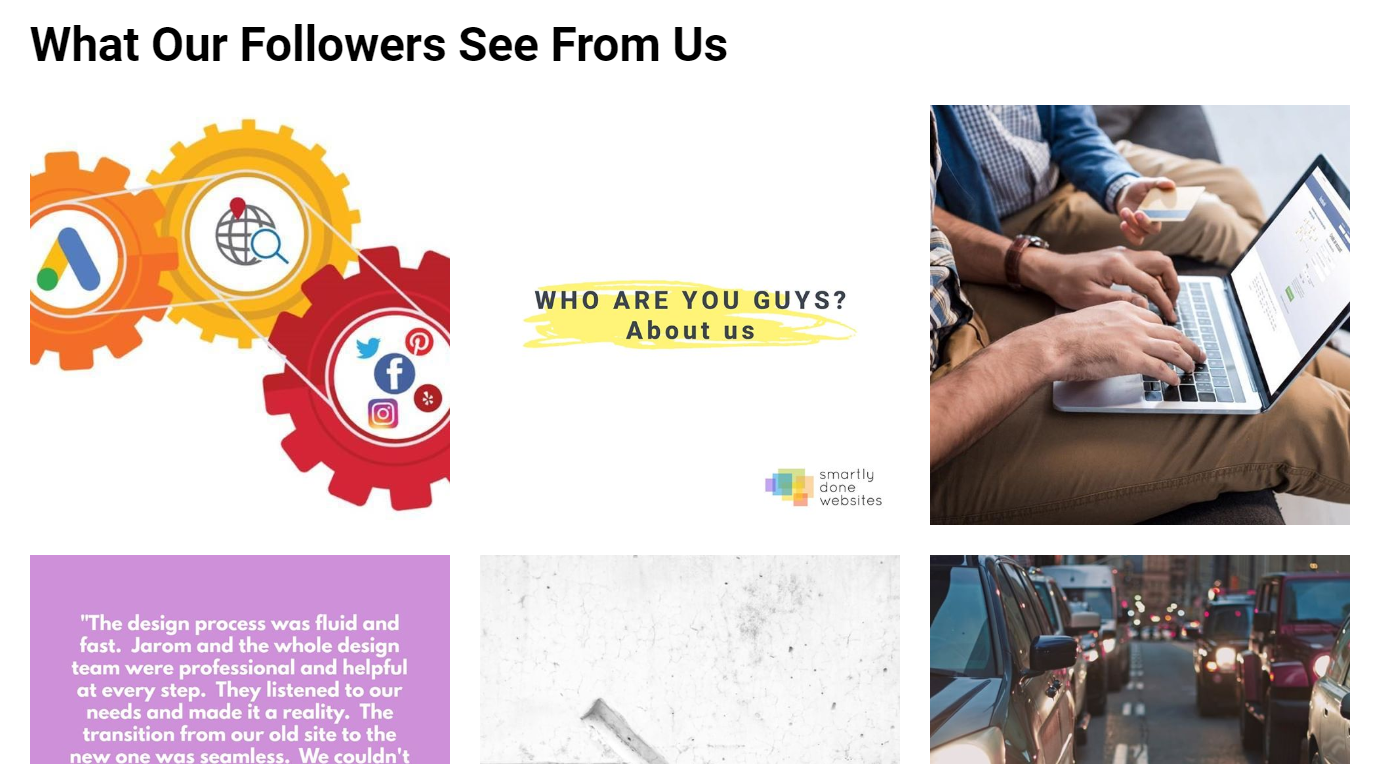 Step 5: If you want to use a username instead of a hashtag, click username as the feed type. You'll need to add the username you are using and choose the number of items to display.

Here's an example of what that looks like:
Step 6: You can choose to add an outro (similar to the intro, just at the end), or if you are done, you can press save and publish.