If you have a company website, you may decide to have your blog author always be the name of the company, or you can choose to feature the employee who wrote it. If you want to add a new blog author to your options, this tutorial will show you how. 
Step 1: Click the "Blog" module dropdown on the left-hand panel. Hover over the "Authors" folder until three dots appear. Click them.
Step 2: The three dots will open a side-panel with the option to create a new blog author. Click this item.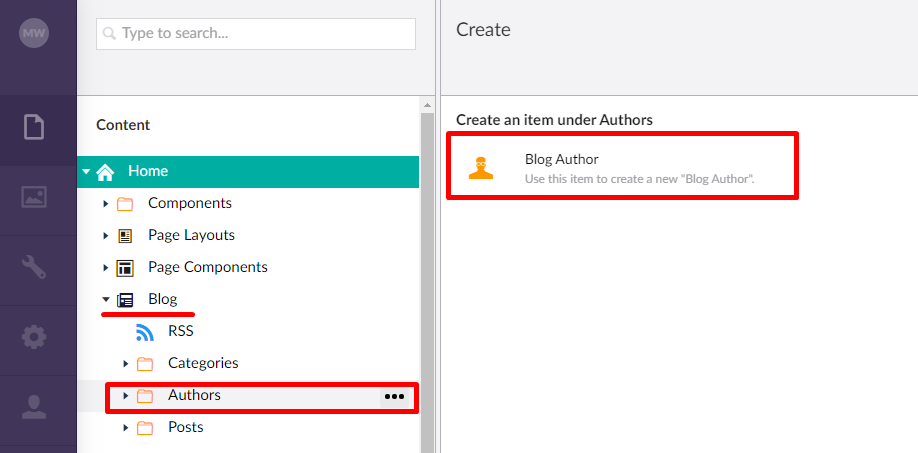 Step 3:  Name the page after the new author. Then move to the "Content" tab. 
Step 4: In the content tab you can add an author bio and a picture of them.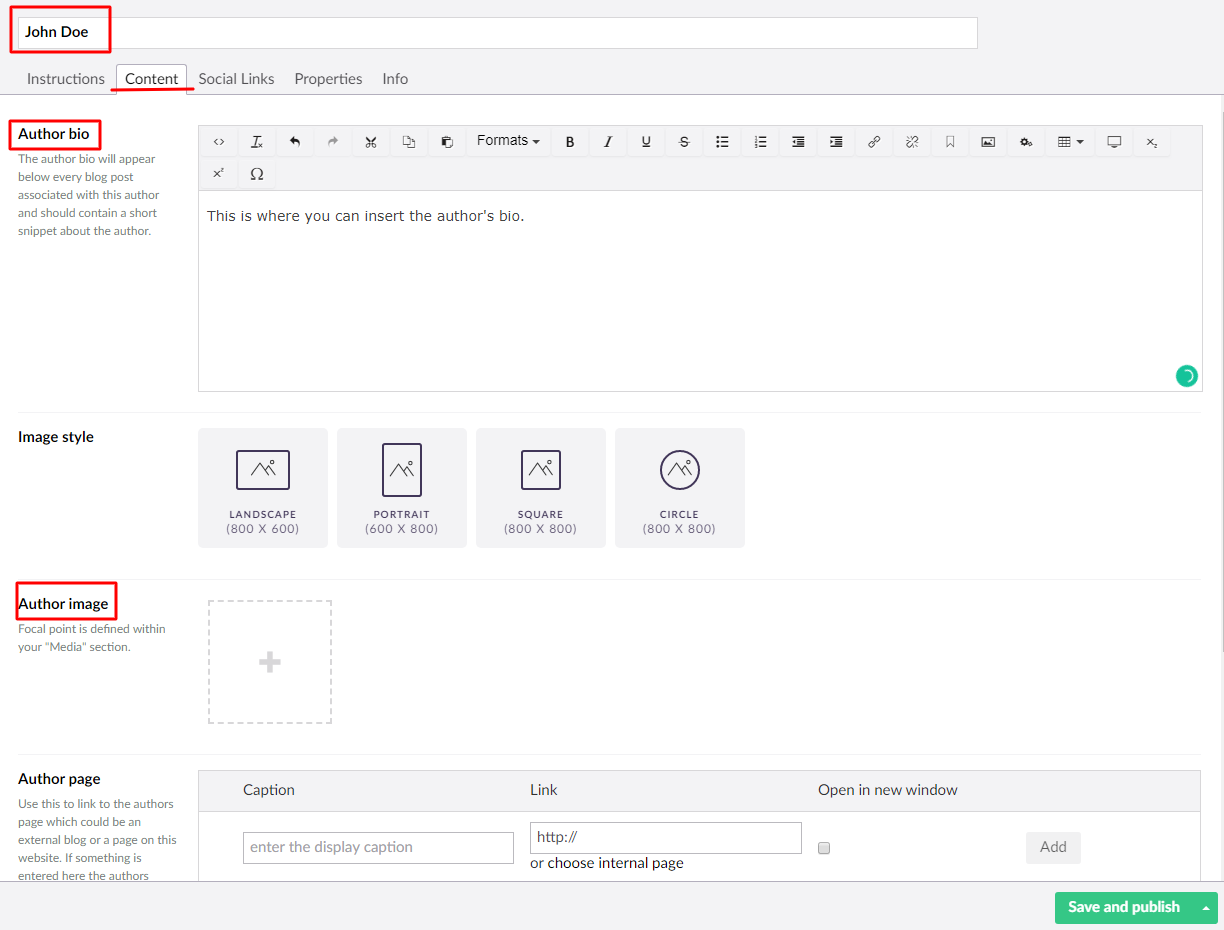 Step 5: If you want to link the author to their social pages, you can do so under the "Social Links" tab. 
Step 6: When you are done adding information about your new author, press the "Save and Publish" button.
Step 7: Add a new blog post by going back to the left-hand panel, hovering over the "Posts" folder, and clicking the three dots that appear.
Step 8: Select your choice of a blog post type. For this example, we'll be using a "Standard Page Blog Post."
Step 9: Once you name your blog post and add the content, go to the "Settings" tab at the top. Next "Author" is a box with "Add." Click "Add." Select the author you want to feature with the blog and press "Submit."

Step 10: When you are done with your blog post, press "Save and publish." Visit your new blog post to see the author listed at the bottom.