Adding pages to your site is how you add content and grow your site. This tutorial will teach you how to quickly and easily add new pages.
Step 1: Hover over the home module and click the three dots that appear to the right.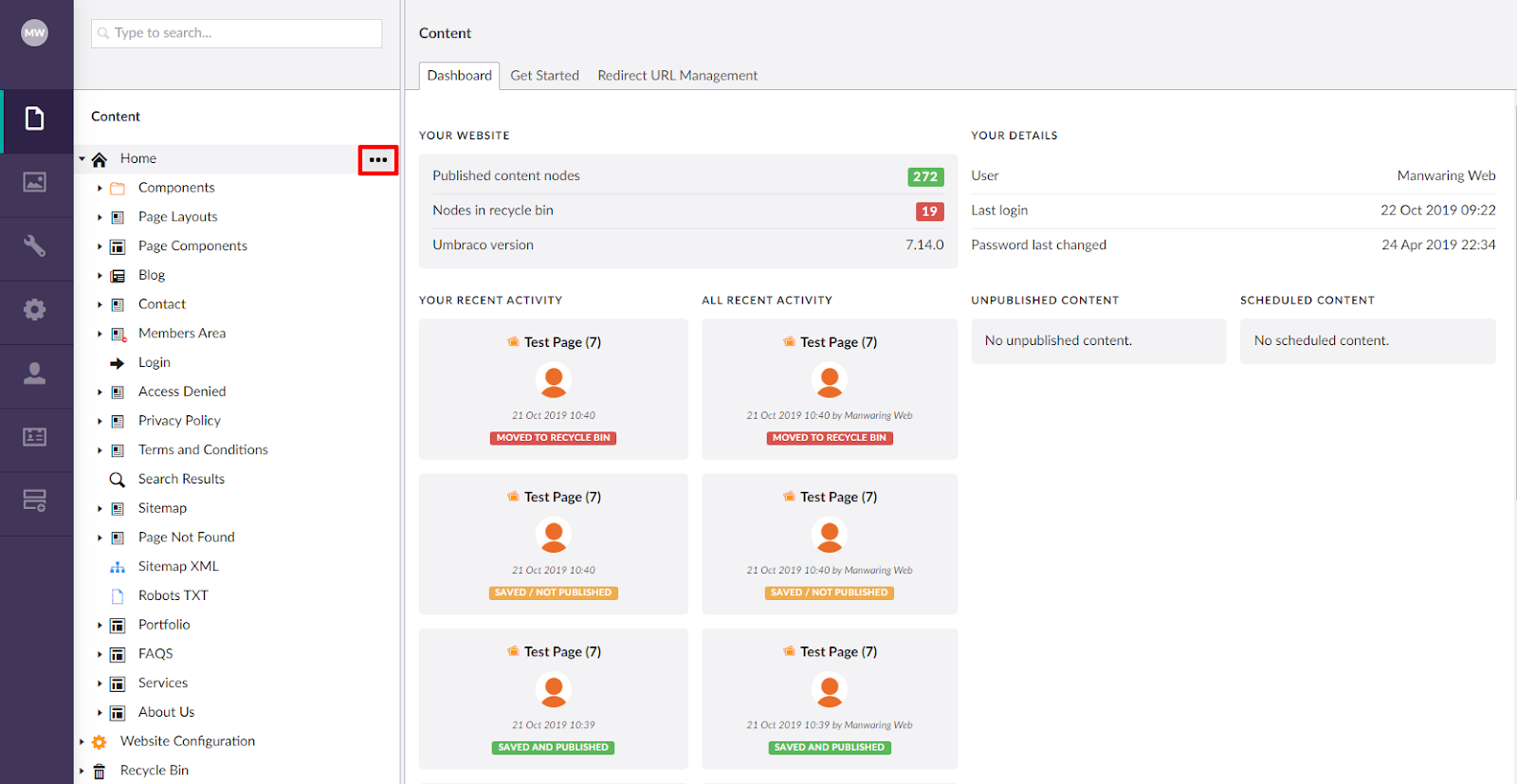 Step 2: The three dots will produce a sidebar with page creation options. For this example, we will create an "Advanced Page."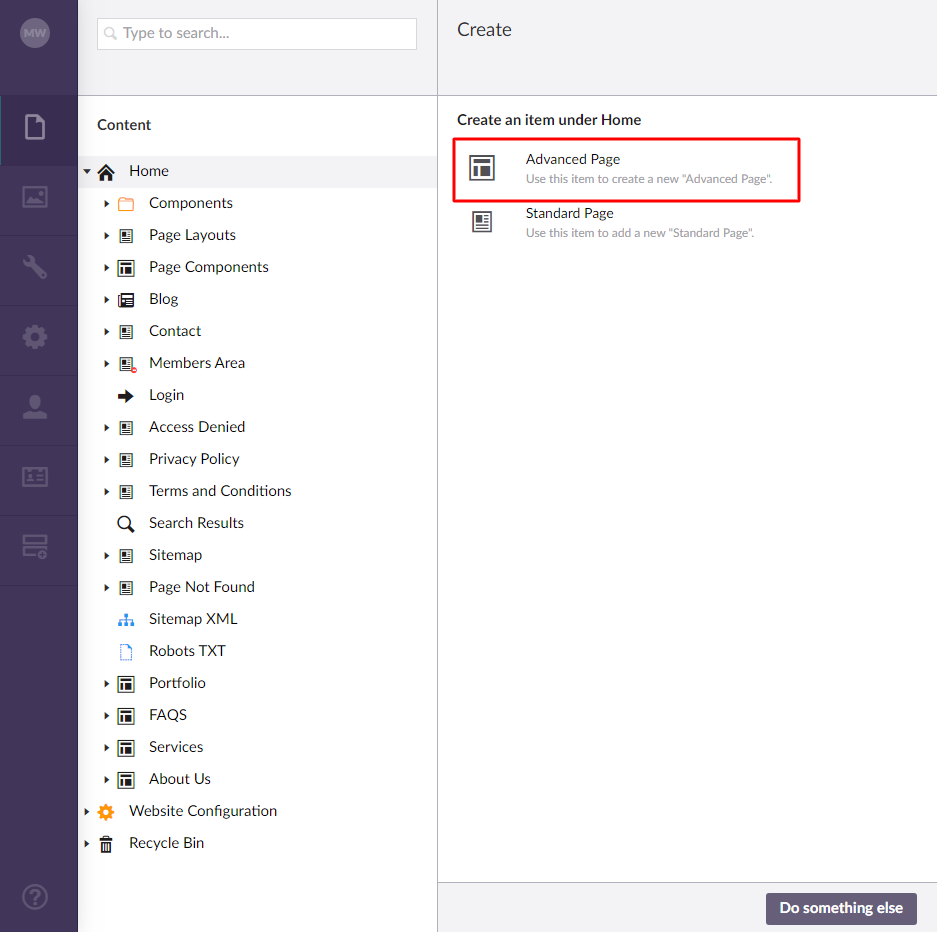 Step 3: Name your new page and then click the save and publish button in the bottom right corner of the screen to finalize your creation.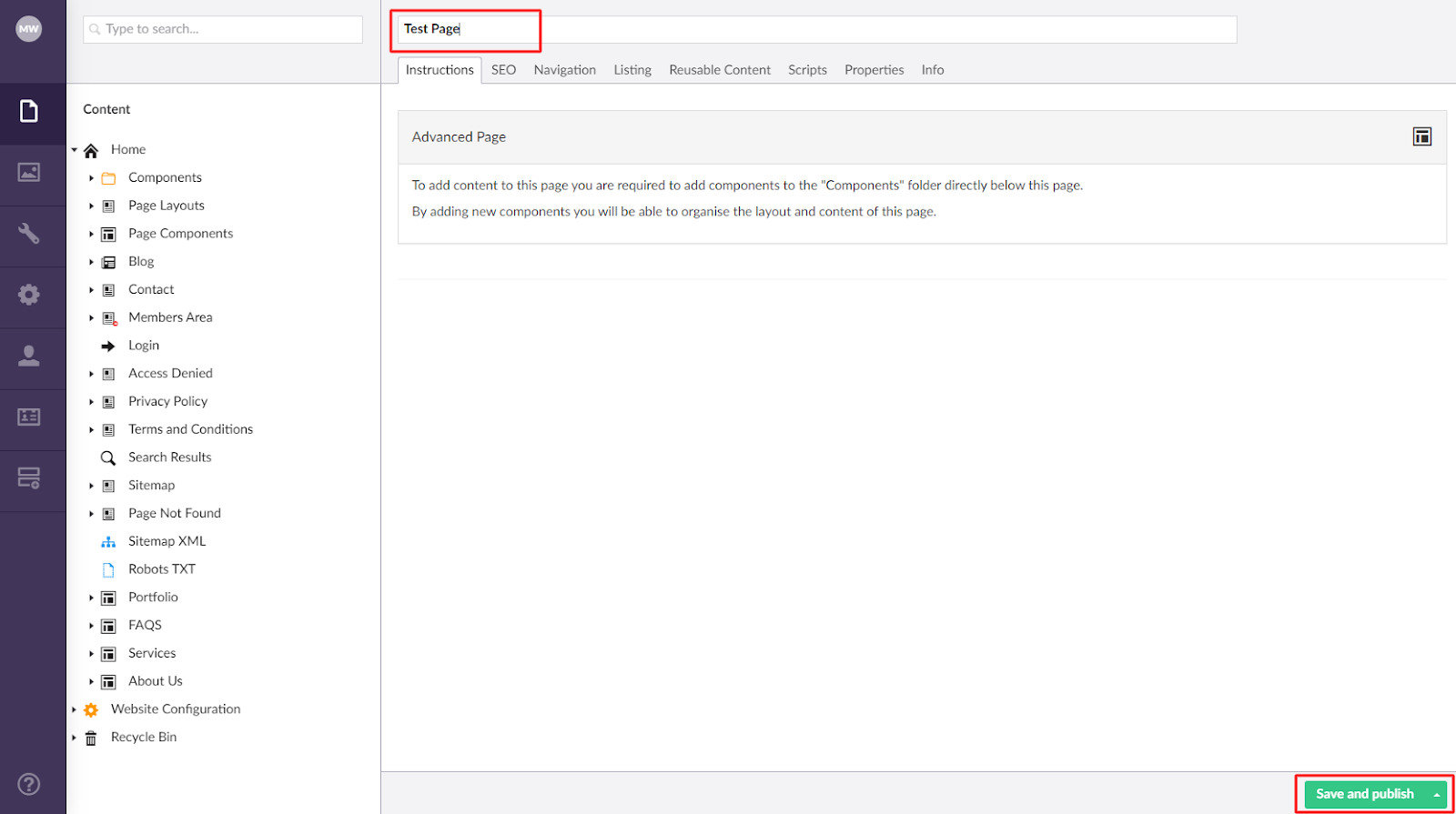 Step 4: You will now be able to find the new page in the content tree on the left.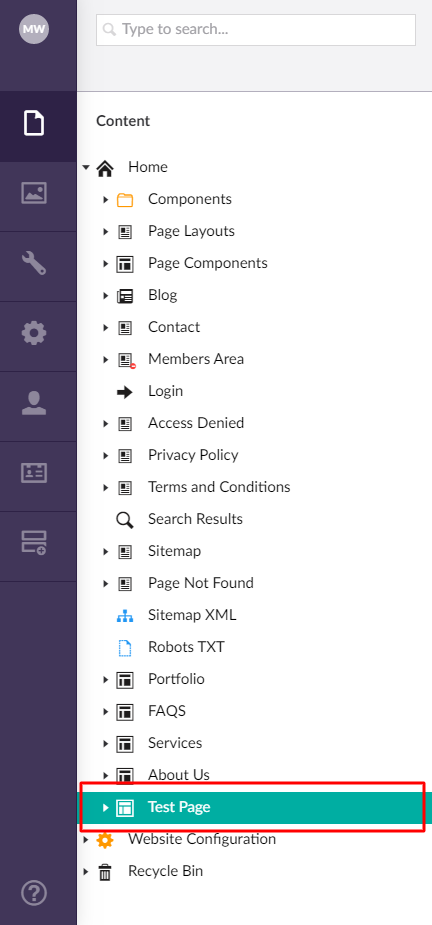 Step 5: From here, you decide what to do. You can add components or reorder your pages. To reorder, hover over the home icon and click the three dots. Click the "Do something else button at the bottom and select "Sort" from the panel that appears.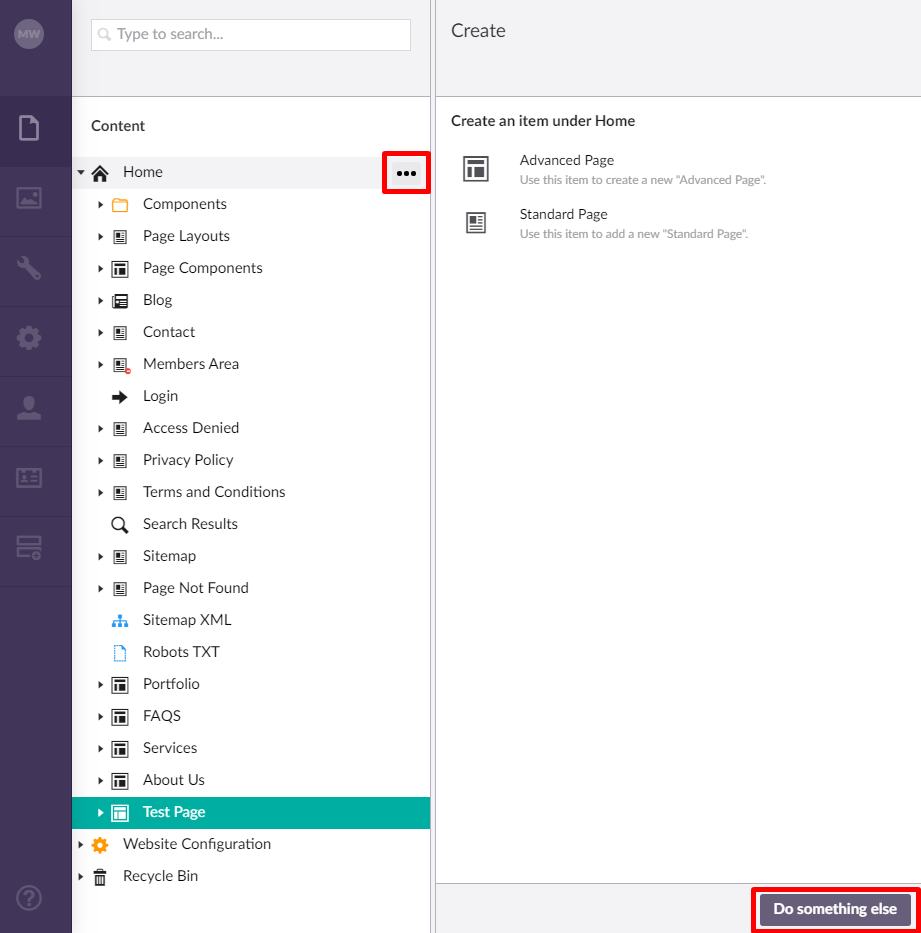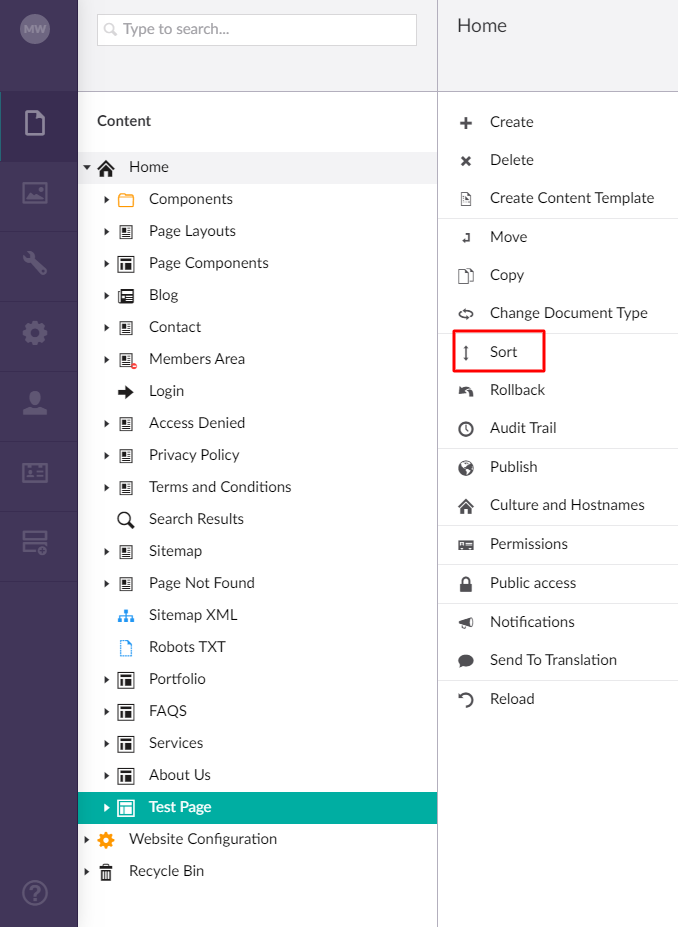 Step 6: A full list of the available pages will appear and you can select and drag them into a new order. Once you are happy with the order, press "Save" at the bottom of the page.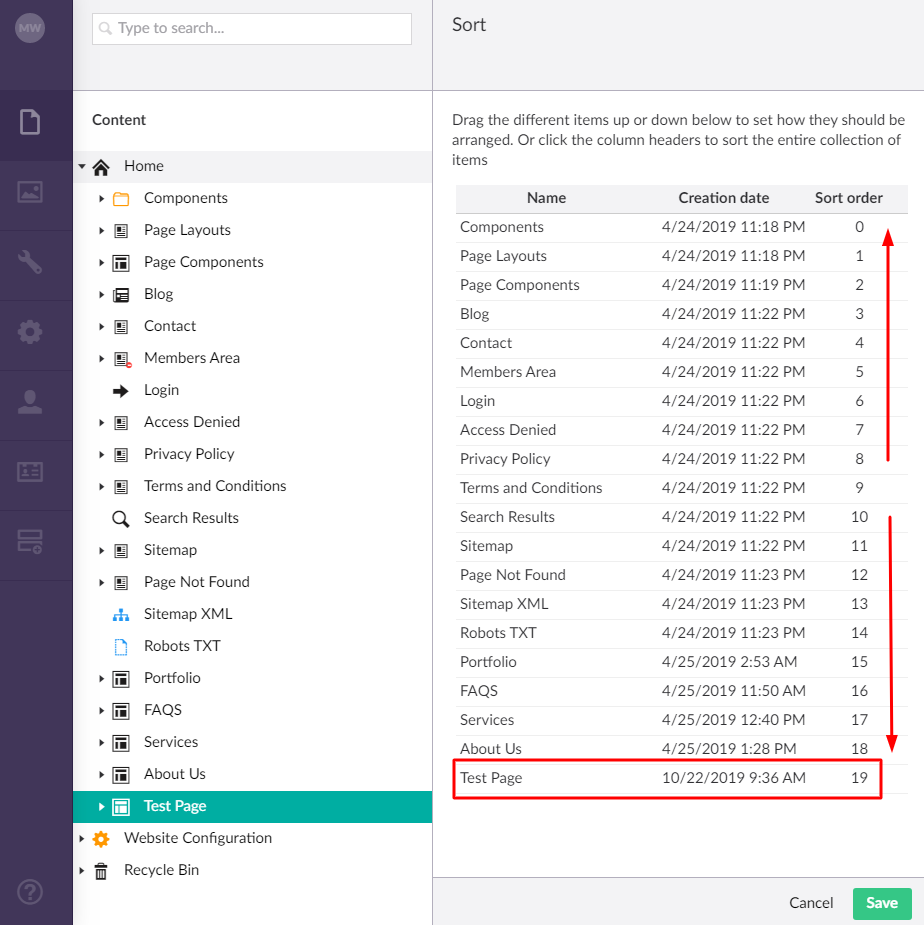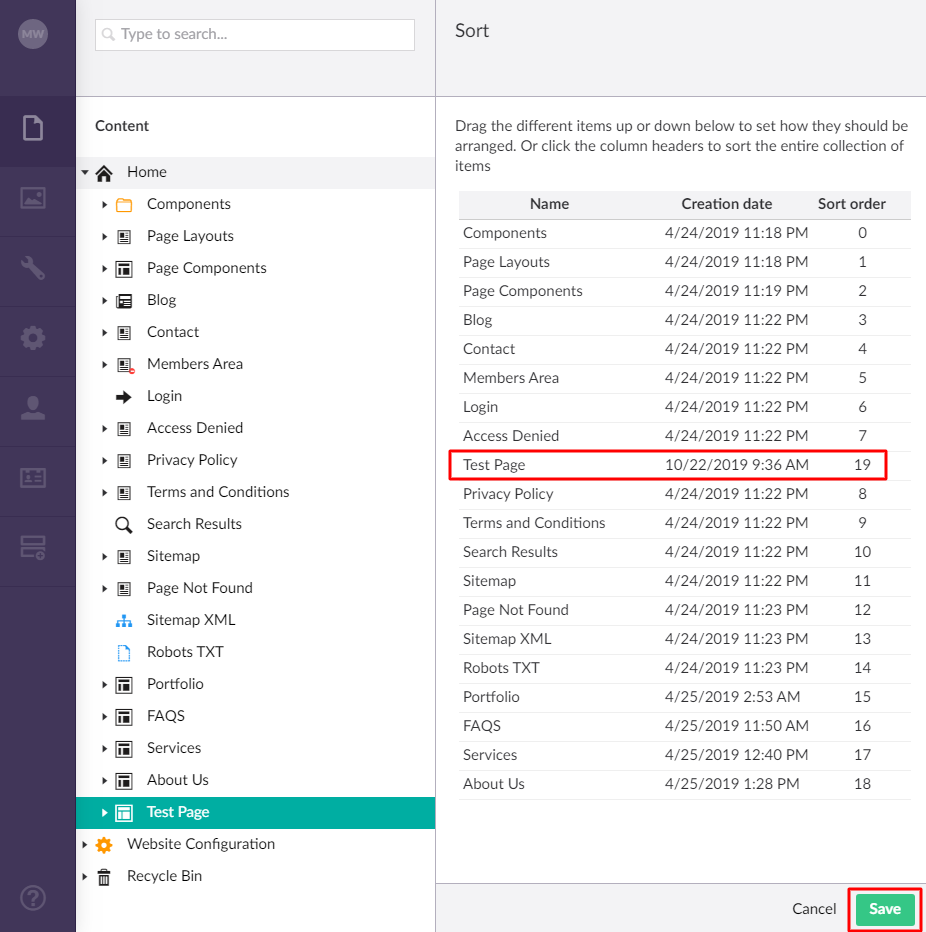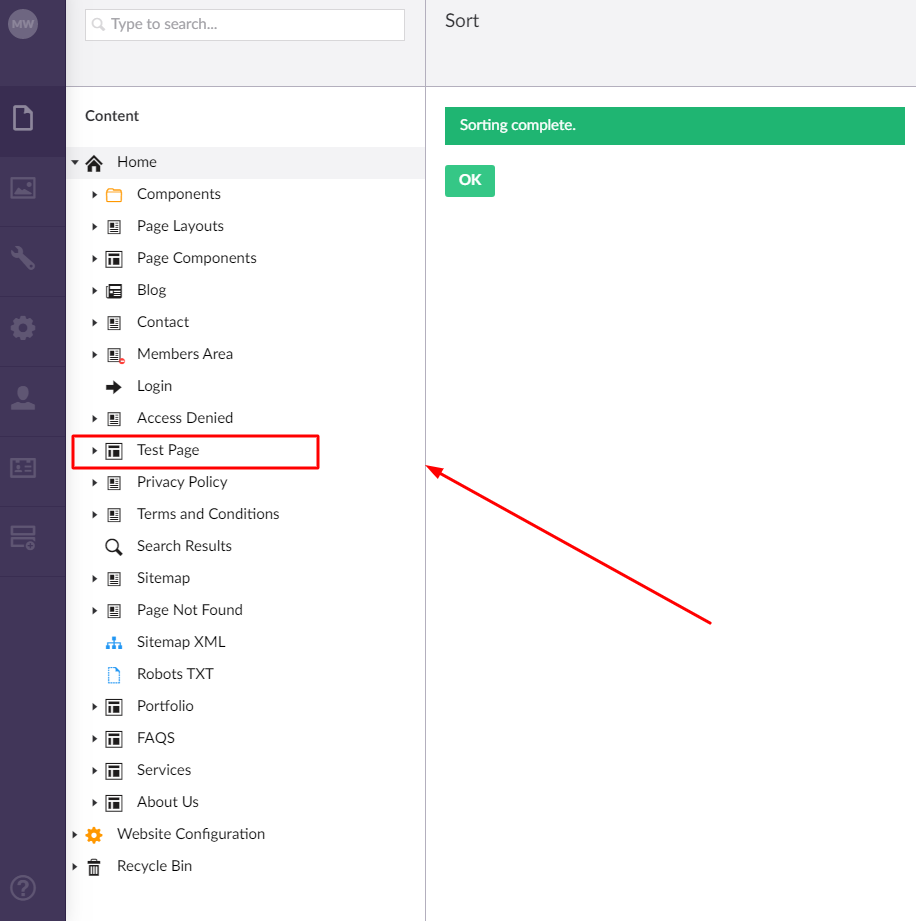 Congratulations! You've made a page and sorted it!