This tutorial will cover how to add a new user to your website.
Step 1: Open up the "Users" tab.

Step 2: Click the drop-down arrow by "Invite user." Click "Create User."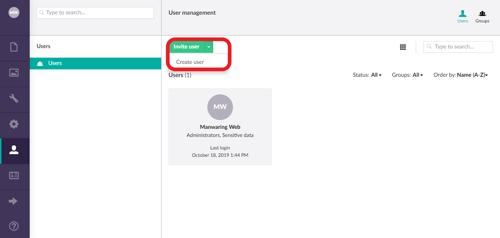 Step 3: Type the new user's name and email in, then click "Add" under the "User group."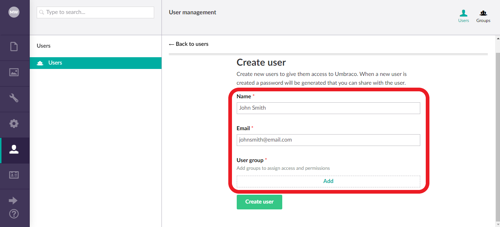 Step 4: Select the user group. Choose between "Administrators," "Editors," "Sensitive Data," Translators," or "Writers." Then click "Submit."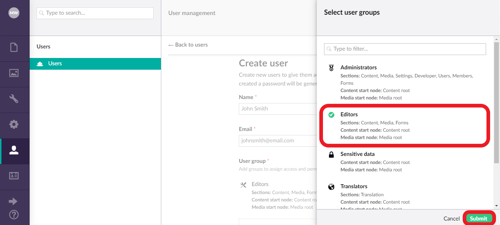 Step 5: Click "Create User."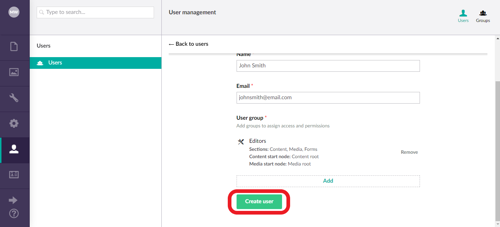 Step 6: Share the password with the new user. You can click "Show" to see the password or click "Copy" to have the password copied to your clipboard.