It's easy to add a link using Umbraco. This tutorial will cover how to link text and images, and how to make the link open in a new window.
Whenever you are adding text to a rich text editor, you can easily add a link to any text or image that you would like.
Step 1:  Highlight the text or image you want to link, and select the icon that looks like a chain link. This is the "Insert/edit link" button.
Linking Text: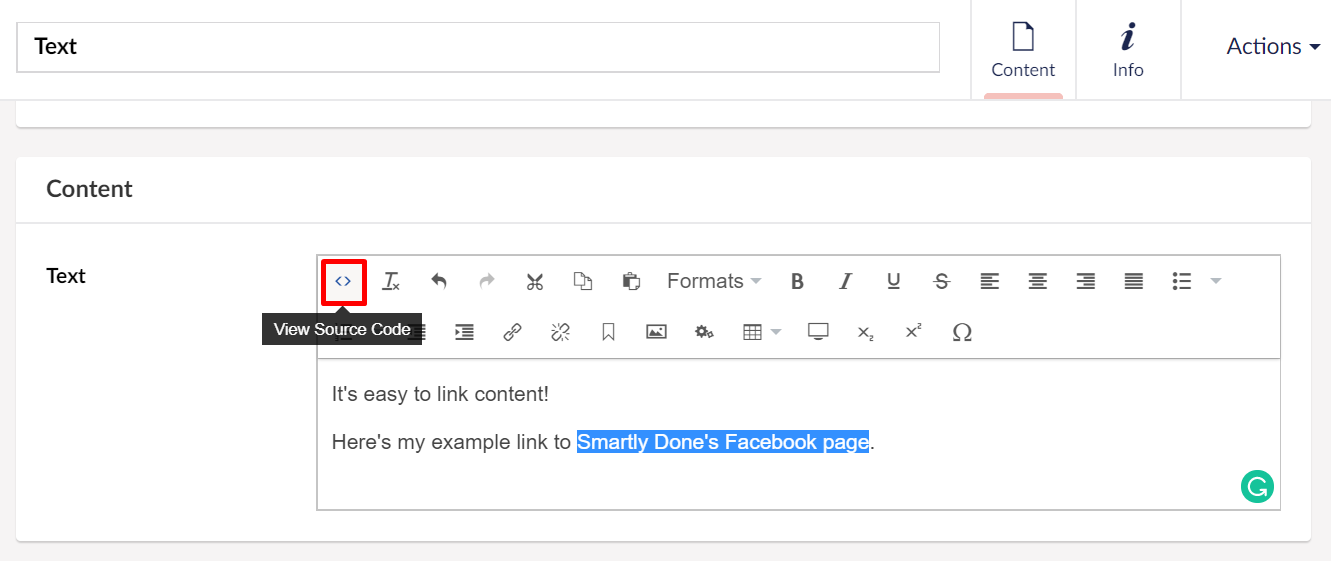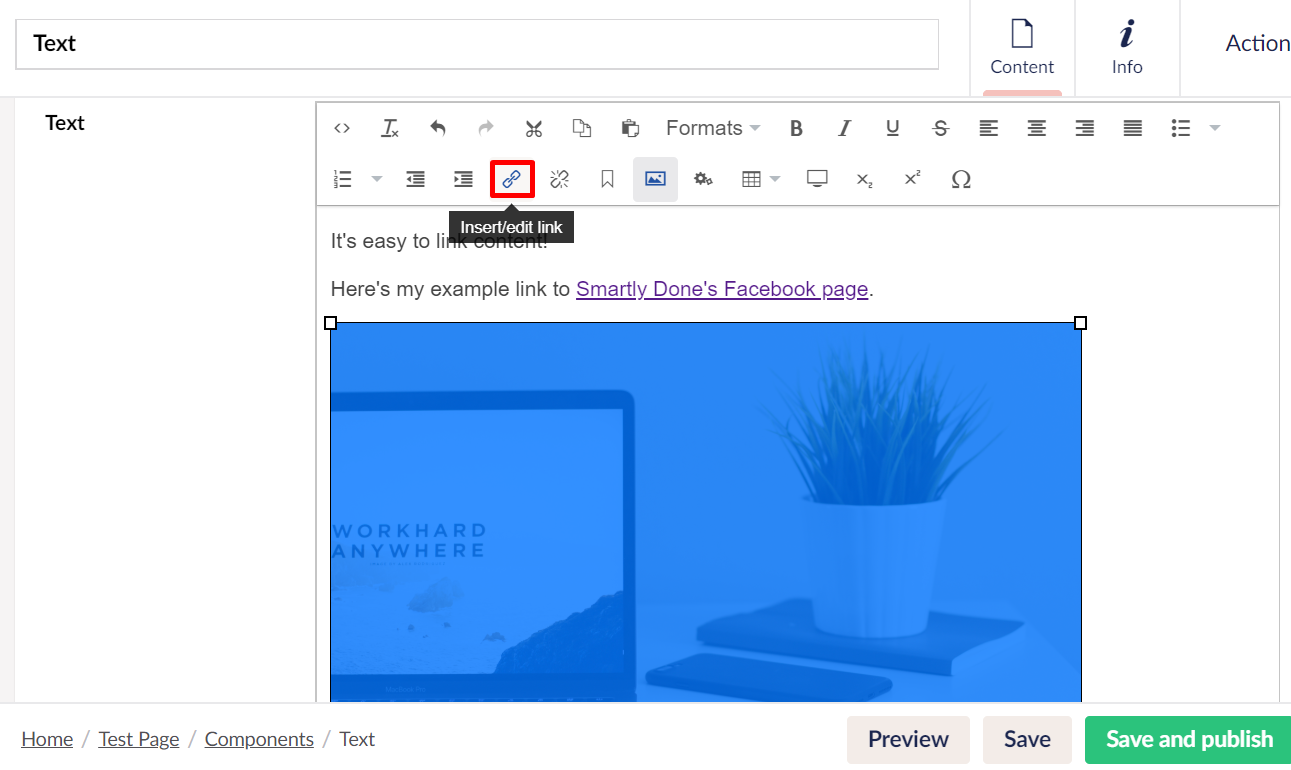 Step 2: Link your URL.
For an external link (a page that is not on your website), copy the URL you want to link to and paste it under the "Link" option. Be careful to copy the entire link.
OR
You can link to an internal page by clicking the arrow by "Home" and selecting the page you want to link to.
Linking to an external URL: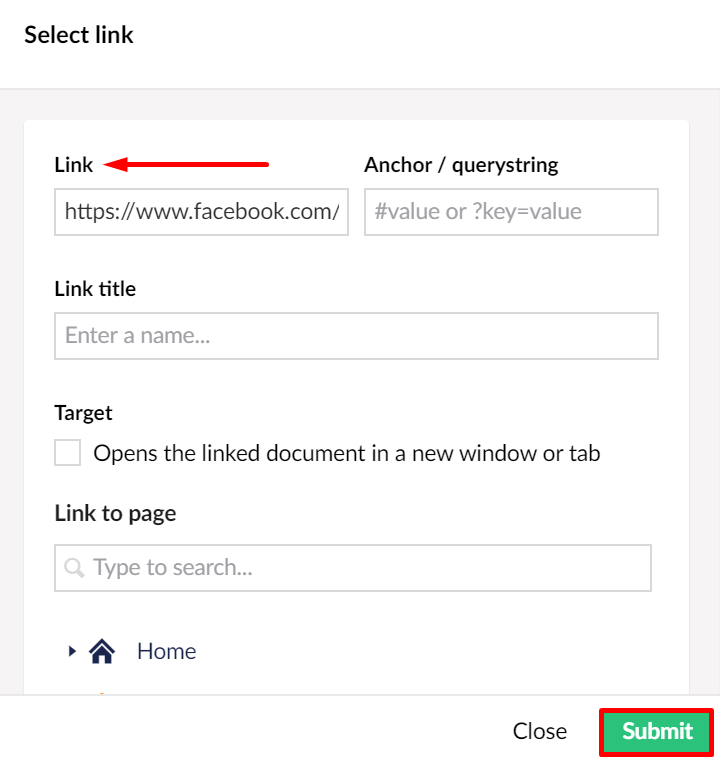 Linking to an Internal Page: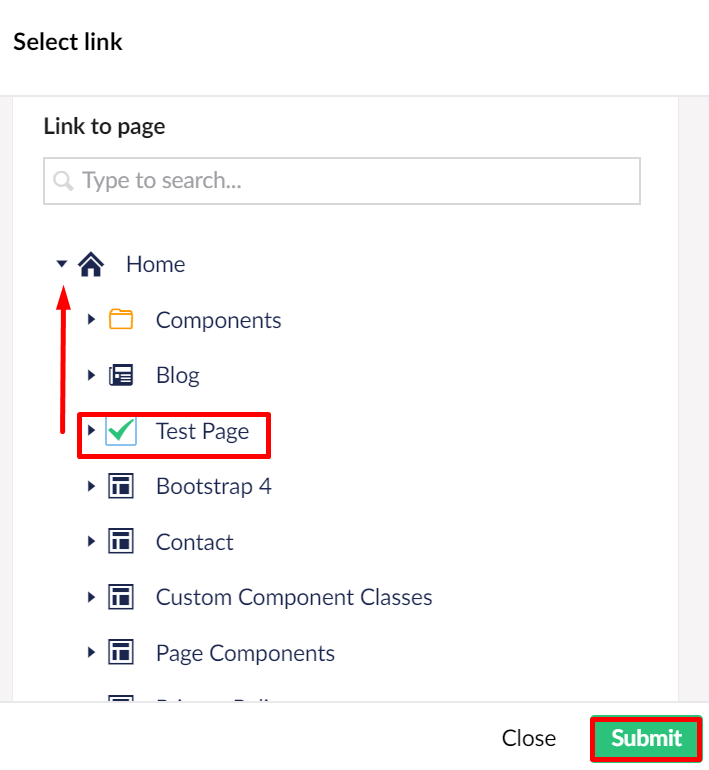 Step 3: Decide if you want the link to open in a new tab or not. If you want the link to open in the same tab don't worry about this step. If you want the link to open in a new tab (you should always do this for external links), check the checkbox under "Target" that says "Opens the linked document in a new window or tab."
We recommend opening the link in a new tab if you are using an external link. 
Step 4: Click "Submit."
Step 5: Click "Save and publish" and then check to see if the link is working on the published page.
Check your links by going to the live page and clicking on the linked content. Linked text will typically appear in a different color.