If you want your website to make an impression and be worthy of the bookmarks bar, consider adding a custom favicon. A favicon is a small icon in the tab of your website. If you don't set a custom icon, a simple globe icon will show. 


This is an example of how small details can add flair to your website. Follow along for the steps of how to add a favicon to your site. 
Step 1: Open "Global Settings" in "Website Configuration" on the right-hand content tab.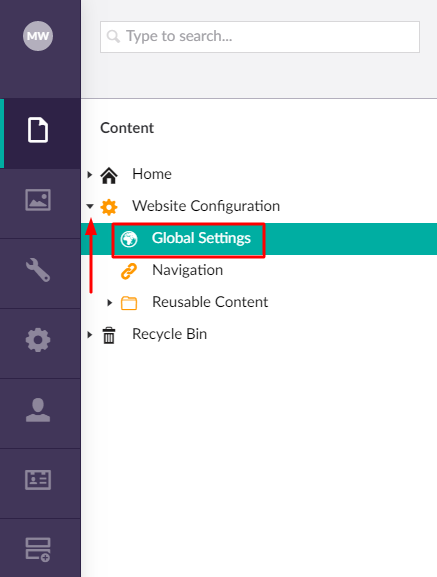 Step 2: Find the "General Settings" tab and find the "Favicon and touch icons" area. 

Step 3: Hover over the "+" icon to select a photo. When you click this button, your media folders will appear on the left-hand side. Select your logo or the icon you'd like to set as your favicon. Remember it needs to be at least 310x310 pixels. Press submit.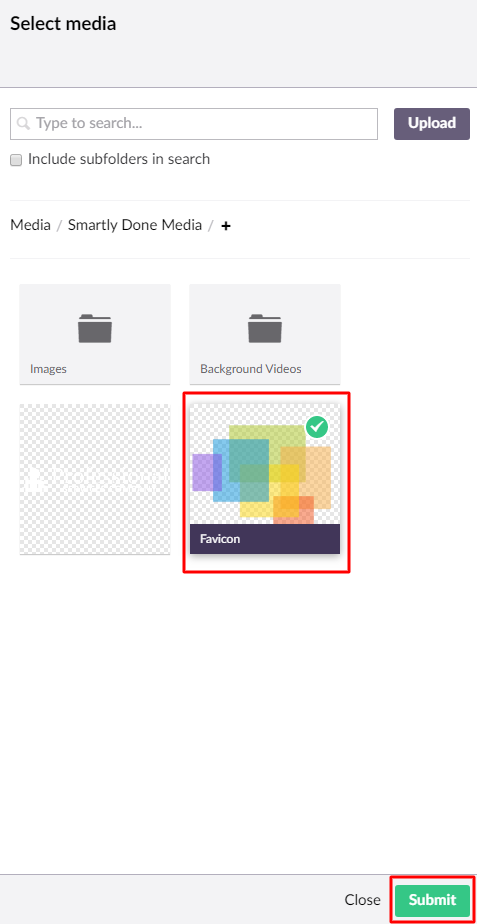 Step 4: If you are pleased with your icon, press "Save and publish," otherwise, you can edit or delete your favicon by hovering over the image until an edit pencil and red "X" appears.