If your website has a blog, you should be posting to it regularly. Blogs help increase traffic and boost your site's SEO. This tutorial will show you how to create a blog post on your Smartly Done Website.
Step 1: Find the "Blog" page under the home dropdown in the Content menu. Open the blog dropdown and click the three dots on the "Posts" option.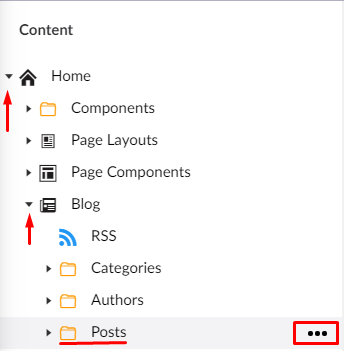 Step 2: After you click the three dots, a side tab will appear with two options, click the "Standard Page Blog Post." (We will use this format for this tutorial, though the setup is similar for the advanced version.)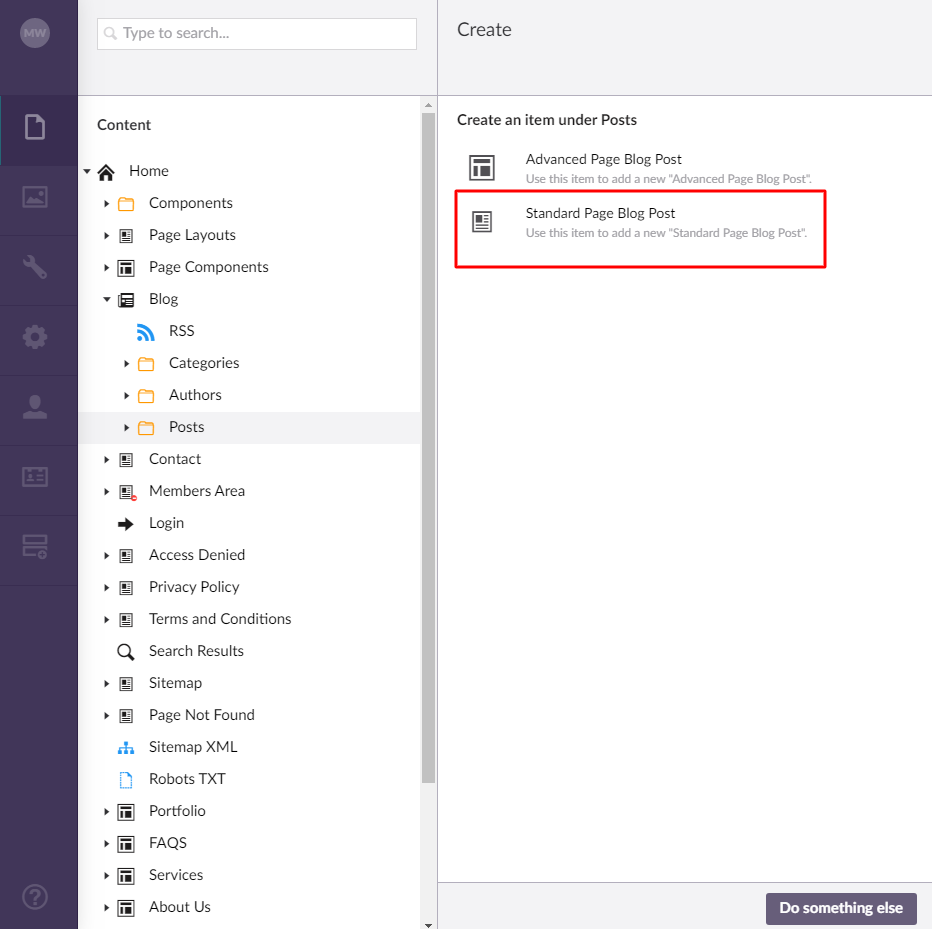 Step 3: Enter a name for your blog post, don't worry, you can change this later.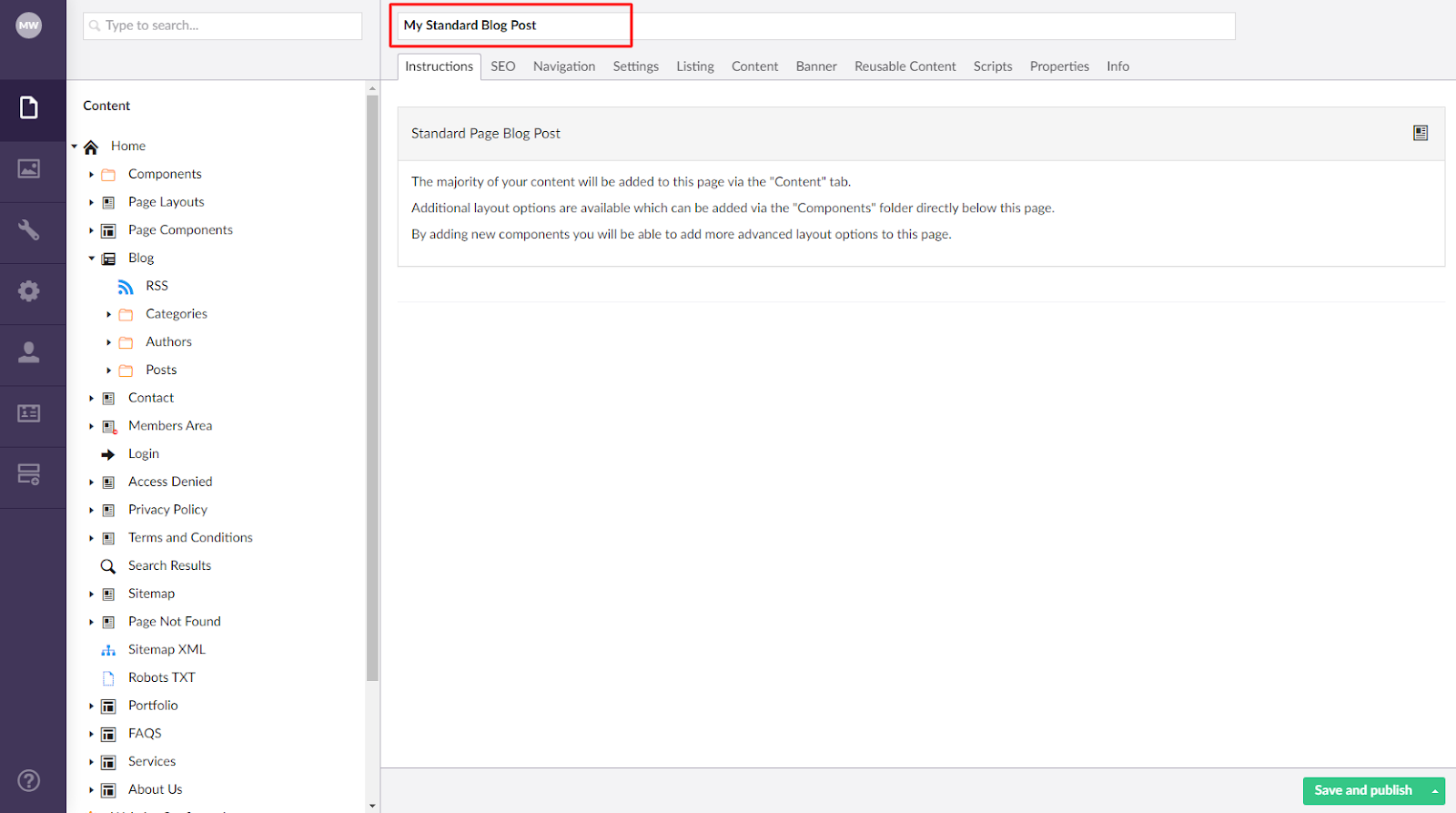 Step 4: Click on the "Settings" tab at the top of the page to select a post date. You can schedule your post out at a later date or publish it today.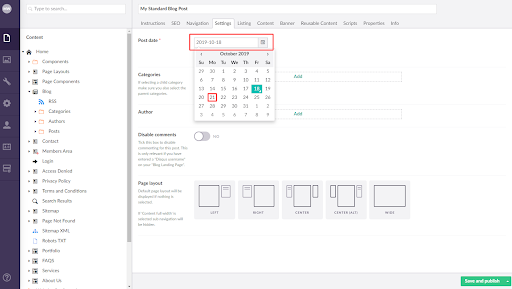 Step 5: Select a category for your blog post, you can choose multiple or skip this step altogether. You can add or remove whenever you want by clicking remove on the category.
Check out How to add a new blog category if you don't have any categories yet. 
Step 6: Go to the "Listings" tab and select the main image you want for your blog post. You can also write a summary to display on the listing. If you leave this blank it will be auto-generated.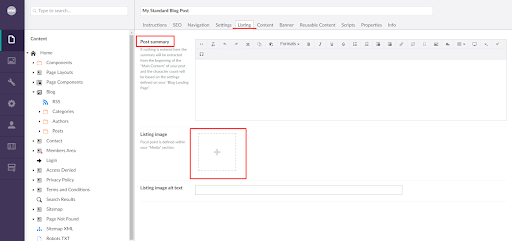 +
Step 7: Rather than writing your post in the "content" tab, add a text component for more format capabilities. To do so, "Save and Publish" your page so that you don't lose everything you just created. Then, find your new post under the date you published, click the dropdown, and then click the three dots on "Components." Scroll to the bottom of your components and select the "Text" component.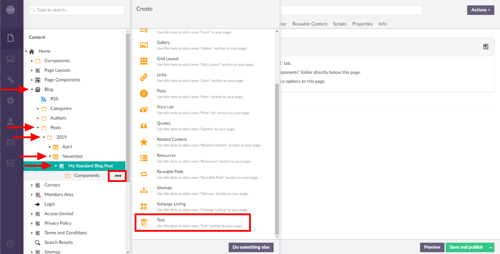 Next, name the component (this is for you to see only, so you can name it "Text," the name of your article, or anything else). Click on the "Content" tab, then add your blog post!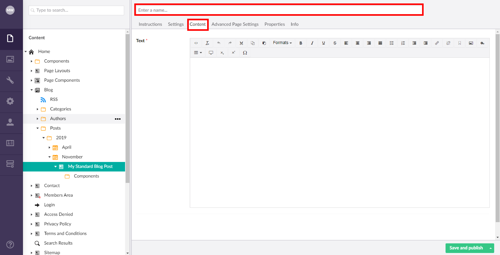 Step 8: When you are ready for your post to be live on your site, press "Save and publish." The post will automatically be filed under the correct year and month folders under your posts folder. If you change the date later then it will automatically move to a new location once it is re-saved and published.
These are just the basics of blog posting. If you'd like to add to components or a banner, those options are available as well. Here is an idea of what the final product should look like: