Havlon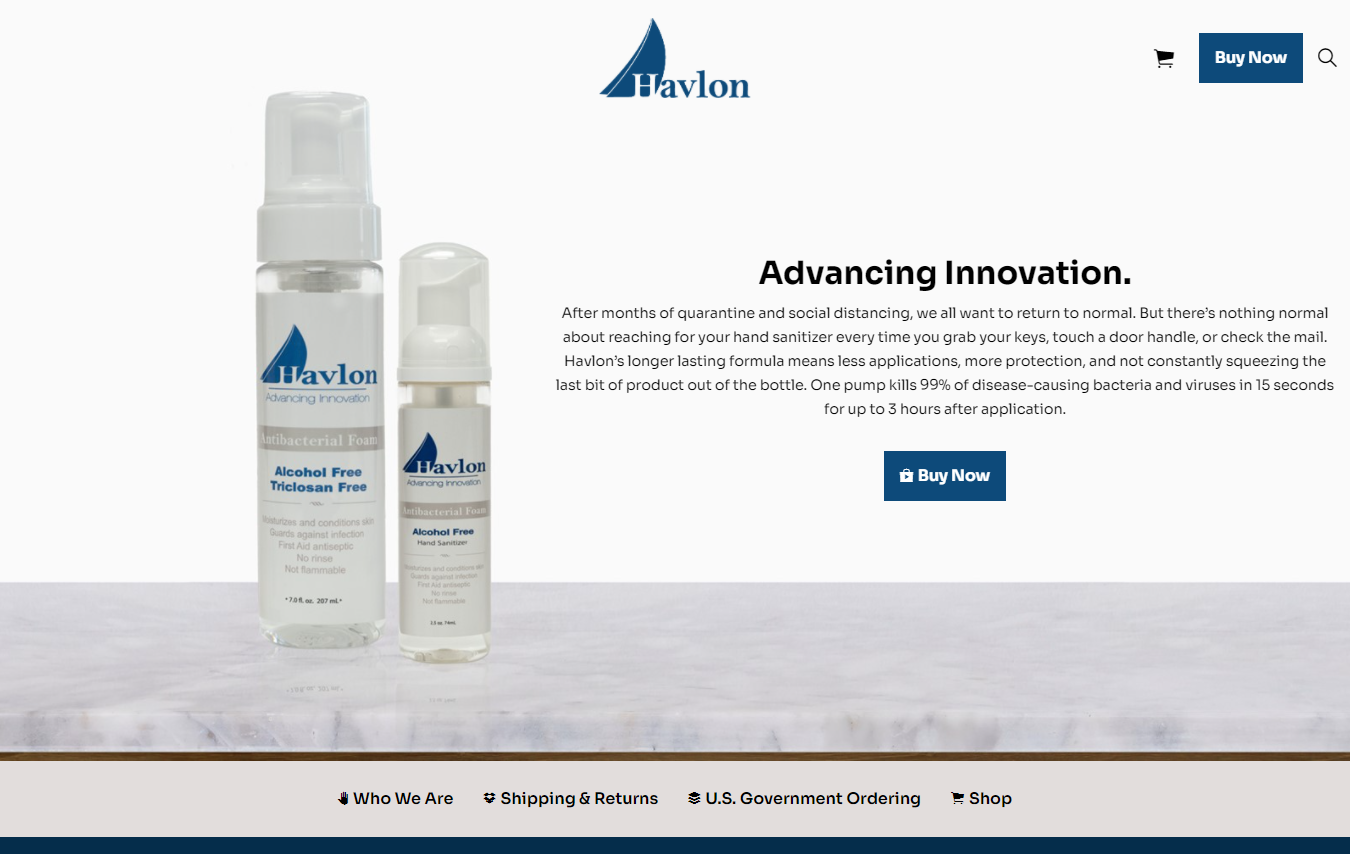 Havlon Corporation is a veteran-owned hand sanitizer company based in Rexburg, Idaho. But this isn't just any hand sanitizer. They created a product that goes above and beyond traditional hand sanitizer. This alcohol-free solution lasts up to 3 hours and doesn't dry out the user's skin. In fact, it actively moisturizes your hands with each use. Pretty neat, huh?
We thought so too. That's why when Havlon came to use with the need for a website we were thrilled to help them out. We adapted our starter kit to provide a unique ecommerce website for this company. And just like their product, it's anything but traditional.
This site focuses solely around the product to highlight it front and center. To provide this unique experience of having their product at the top of the page, the main menu for the website is located right above the footer.
We did keep the "buy now" button at the top of the website to help visitors easily navigate right to the product for purchasing. We integrated Ecwid as the ecommerce platform for product sales.
Our content team worked with Havlon to write all of the content on the website too!
Check their site out at havlon.com.