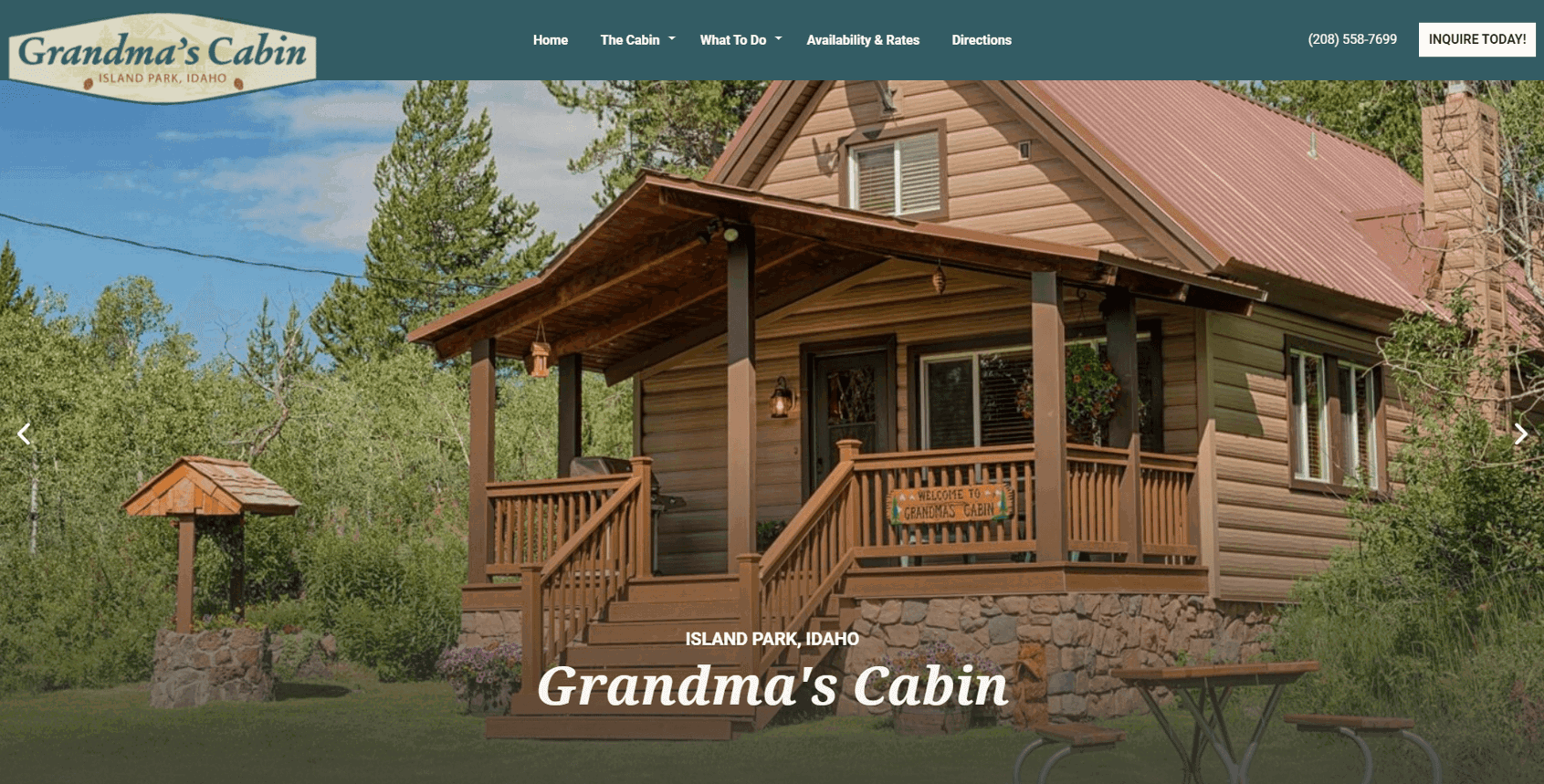 Owned for generations in the heart of Island Park, Idaho, Grandma's Cabin accommodates families from around the world seeking the isolation and natural beauty of the great outdoors. Whether you come to experience the surrounding national parks of Grand Teton or Yellowstone, or seek world class fishing and white water rafting, this nestled destination can provide families, couples, or groups seeking a getaway with the comforts and modern amenities of home.
This timeless location required an updated feel for its new presence on the web. To maintain its organic feeling, our design and content team featured earthy colors and symmetrical grids to showcase the numerous accommodations within the cabin. The plentiful activities surrounding Island Park were featured in pod layouts throughout the site to allow users to easily navigate and scroll down the page. We conducted numerous meetings with our client, both in-house and virtually, to solidify the overall look and feel for the most optimal results.
If you're like the many who want to visit Grandma's Cabin, check it out on the website at www.GrandmasCabin.com.