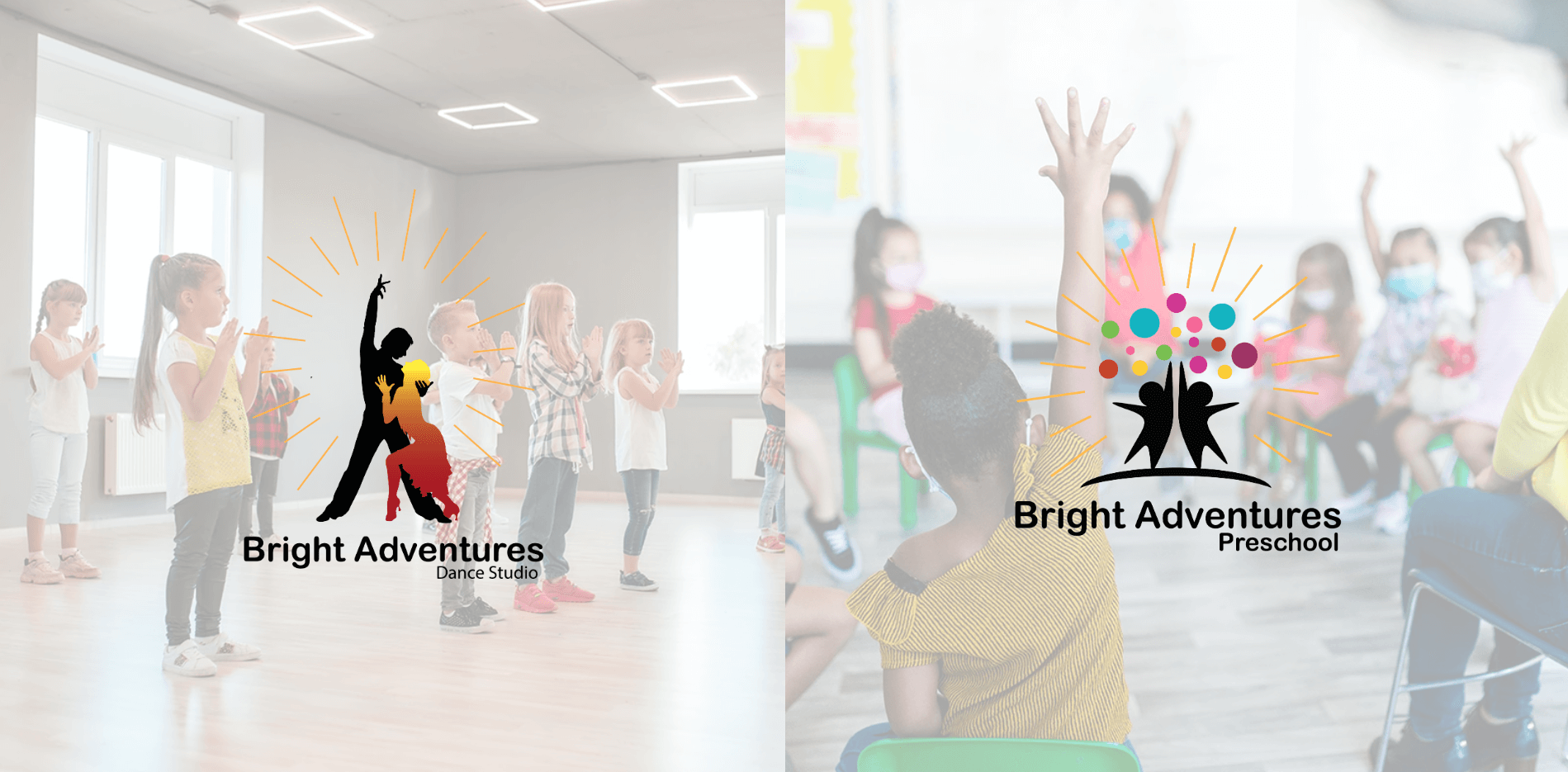 From our clients at Grand Peaks Prime Meats comes a new business adventure in the form of Bright Adventures Studio. As both a dance studio and preschool for young children, owners Bob and Amy Tippets strive to provide opportunities for dance and education with this conjoined business model.
As our existing clients, our team at Smartly Done knew Bob and Amy from creating their website and bolstering their digital marketing potential over the last few years. Their satisfaction with our ongoing partnership opened another opportunity for us to create a two-in-one website for both their dance studio and preschool. This non-traditional approach to web design required a non-traditional means to feature both the dance studio and preschool under one domain. One of our newest in-house designers, Sammy Gravis, beautifully split the two businesses into a takeover split component on one single landing page. From here, users have the option of visiting either the studio or the preschool.
Each location is composed of schedules, rates, registration capabilities, and contact forms to keep the Tippets informed of any potential clients or questions coming their way. This all-encompassing site allows for easily updatable content, a way to promote both businesses, and a cost-effective means to begin marketing their newest business adventures.
Visit the all-in-one website here by visiting www.BrightAdventuresStudio.com.