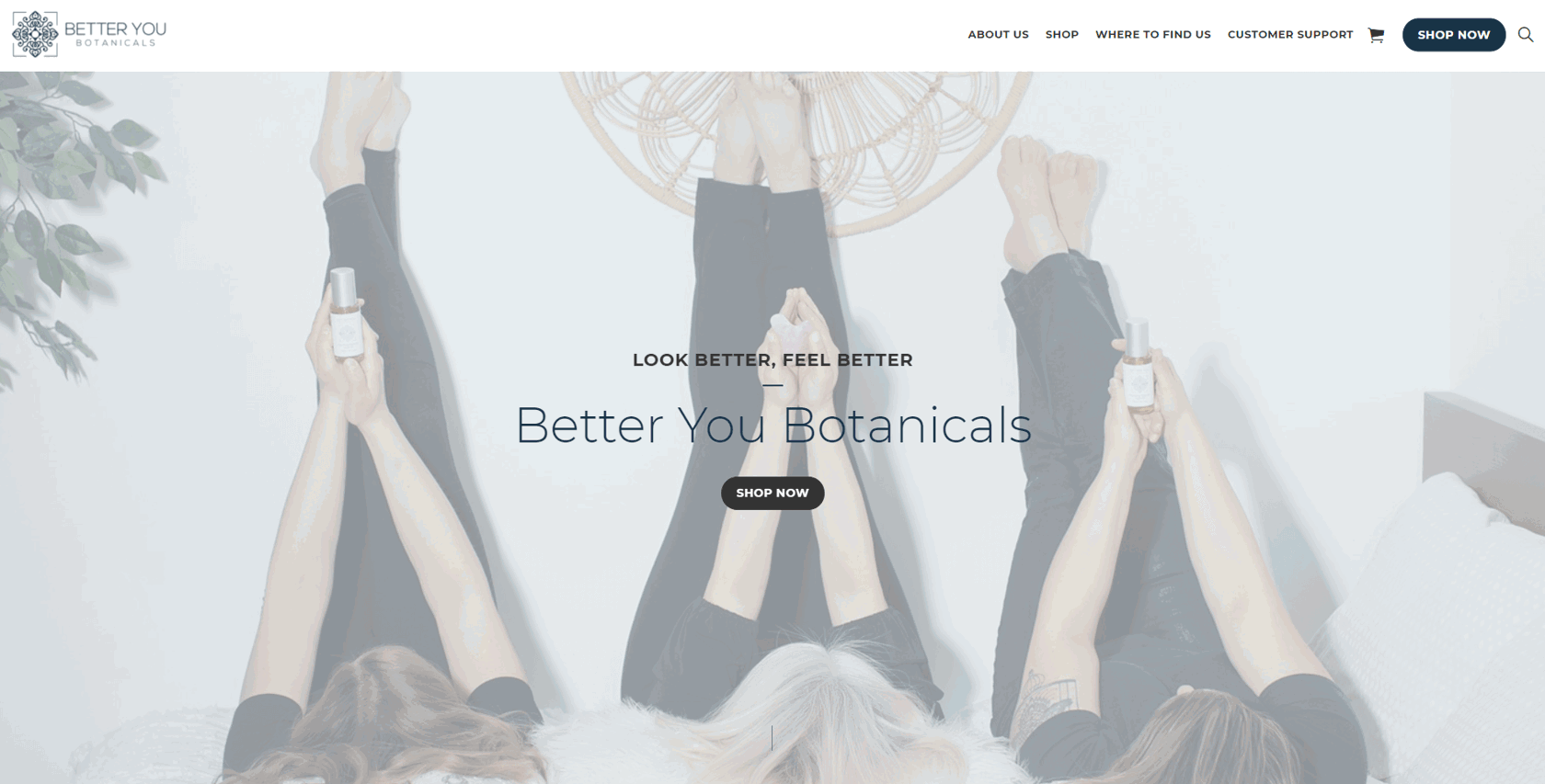 Better You Botanicals brings a new spin to traditional skincare products. All are formulated cruelty-free, plant-based, and with responsible, locally sourced ingredients. Their experienced and educated founder, Heidi Lane, has worked everywhere from Innisbrook Golf Resort to the PGA National Resort & Spa. She now runs her two successful boutique and skincare spas, Heidi Lane Esthetics and I Beni Boutique, to exercise her entrepreneurial savvy within the field.
Our content and design teams joined forces to implement light and dark blues accented by minimalistic split components. Symmetrically spaced images provide independent color pops for a visually impressive appearance of every featured product, while leaving easy-to-read descriptions for a user-friendly shopping experience. The built-in Ecwid eCommerce integration allowed Heidi to sell any product she chose with the convenience of any reputable online shopping store.
Thanks to our content management system, Umbraco, our customizable content components, and the streamlined eCommerce Ecwid platform, Heidi has the modernized look, feel, and capabilities to stay competitive in our online retail world. See the new site here at https://www.betteryoubotanicals.com/.