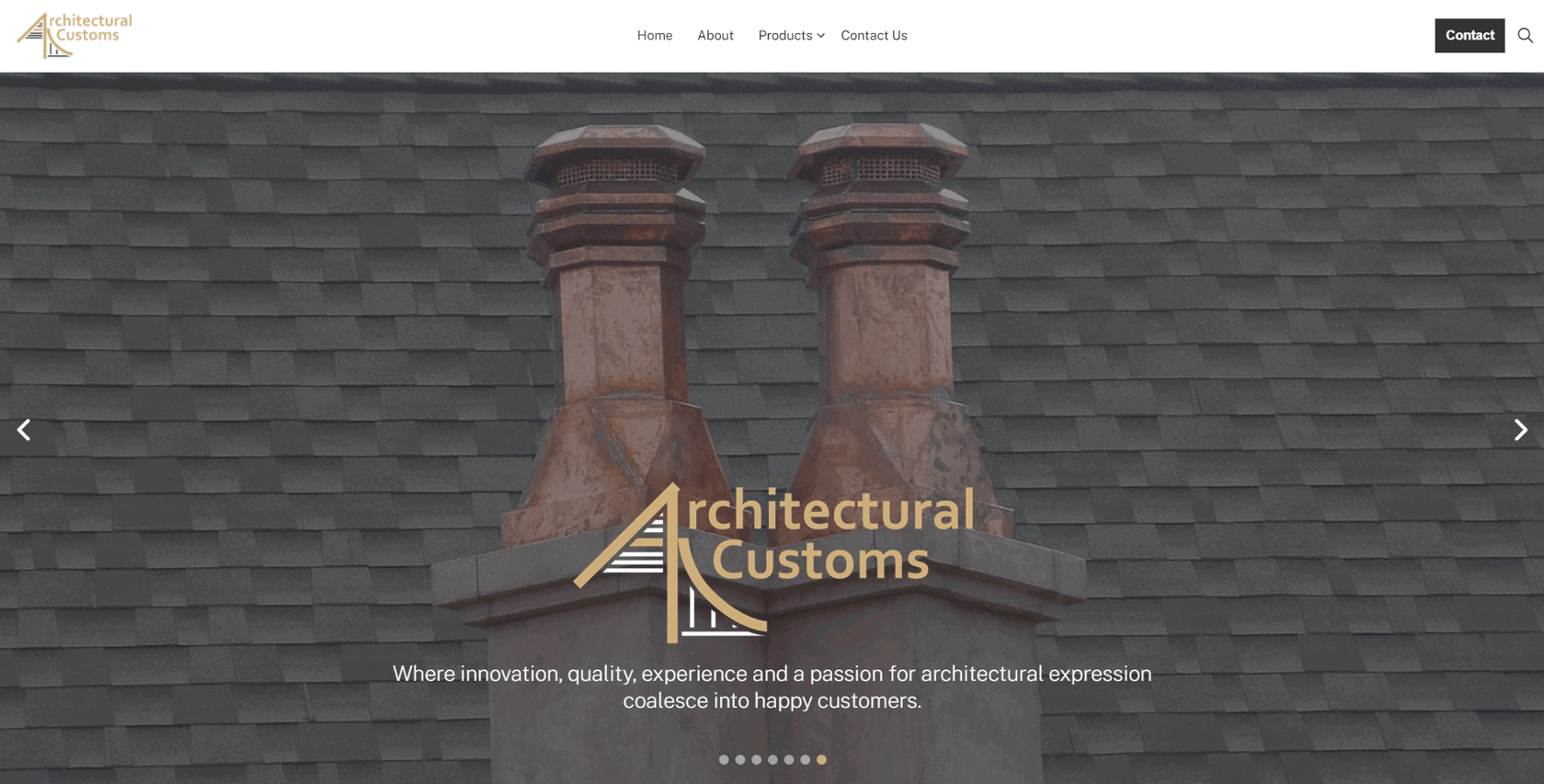 With artful custom construction comes Architectural Customs, an Idaho Falls based contracting company capable of the most lavish craftsmanship in town. Michael Martell and Ty Olive have a combined 55 years of experience creating custom interior finishes, cupolas, vents, swoop roofs, chimney tops, and accent pieces fit for the most luxurious of homes.
Such beautiful work required an equally beautiful website to display their meticulously crafted products. We decided to let the past imagery speak for itself, which is featured throughout the site in scrolling takeover banners and symmetrical category pods. To finish the functionality of the site, we implemented a simplistic and efficient contact form to keep Mike and Ty up to date with any potential customers or inquiries they may obtain.
Simple is effective, and their new website is no exception. Get a look at the streamlined site and the quality craftsmanship at https://www.architecturalcustoms.com/.