Amend2 Alliance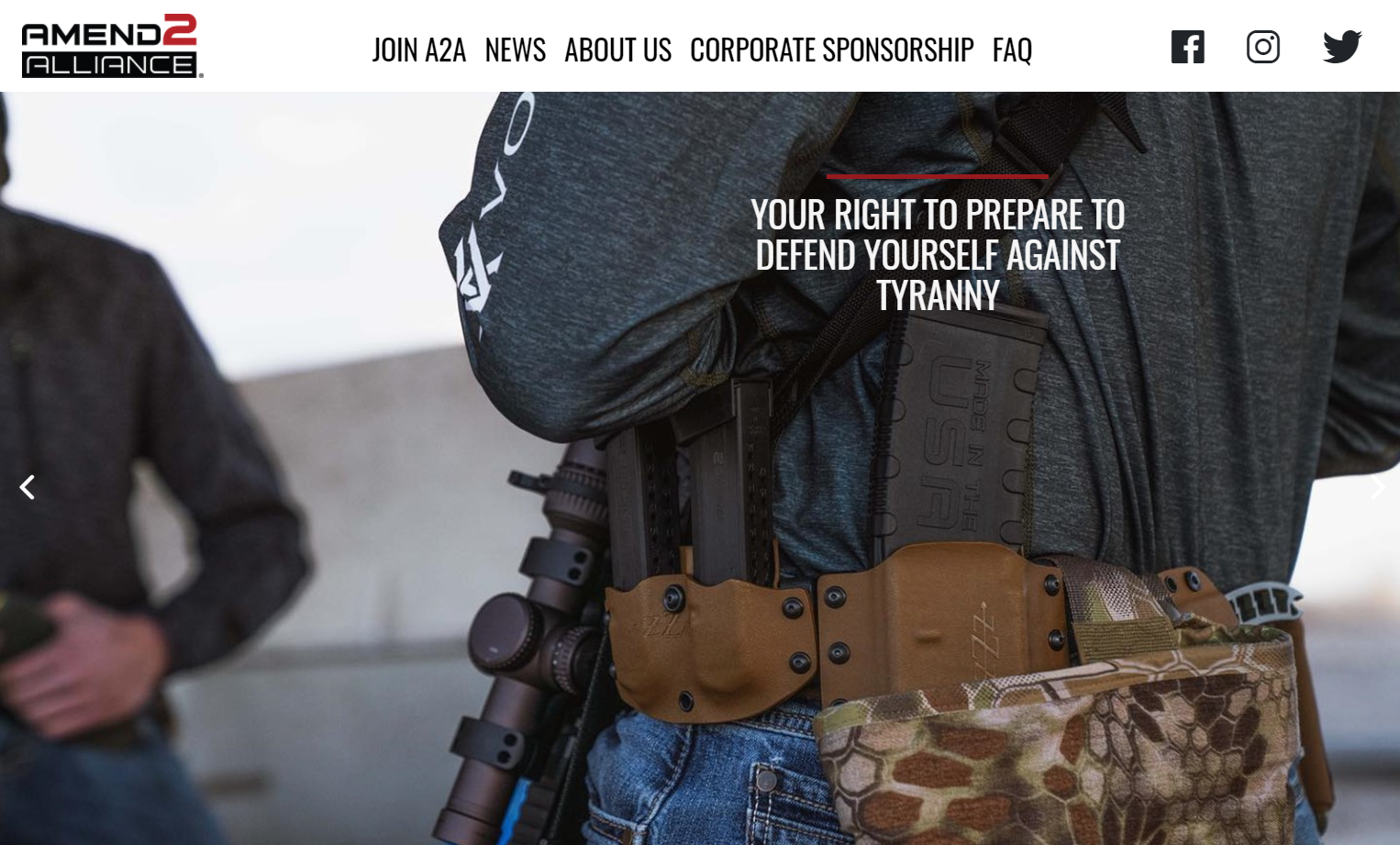 Amend2 Alliance is a community dedicated to the defense of the rights established in the 2nd amendment and seeks to educate individuals on their rights and the news that takes place around this topic. Individuals can become members of this alliance to receive exclusive newsletters and other swag like pins, hats, and tumblers.
Amend2 Alliance came to us to help build an online platform for their community. They provided a few news articles, photos and bios for their board of directors, FAQs, and the information to build their membership and sponsorship forms.
Our development team built forms for Amend2 Alliance to accept new members and corporate sponsors right on their website.
To help visitors find everything that they need right when they enter the website, our design team implemented a simplified header navigation that holds each of the website pages along with Amend2's social channels.
To learn more about this alliance and their purpose, visit their website at amend2alliance.org.